Thu., March 23, 2017
After 40 minutes of milling around, House goes to lunch 'til 1:30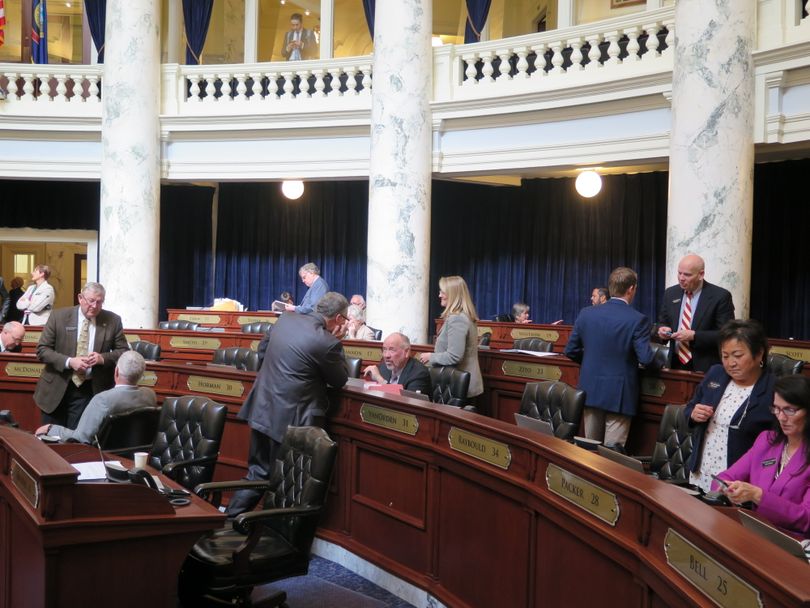 After Reps. Heather Scott and Priscilla Giddings had spent 40 minutes meeting behind closed doors with legislative leaders, during which there was much milling around in the House, the announcement came that the House will remain at ease until 1:30, and everyone can go to lunch.
When House Speaker Scott Bedke finally emerged, he said, "The concerns that were addressed in the room will not be solved by that email," referring to an email that went out to every member of the House with the wording the Senate uses to waive full reading of bills, wording that Giddings has said she believes is the only constitutionally correct wording.
Asked what went on for 40 minutes in the meeting, Bedke said, "We were trying to build some bridges."
Meanwhile, the Senate had its page graduation program and took a recess until 2 p.m. This morning, senators debated for an hour over HB 139, barber and cosmetology services legislation, before passing it 29-6.
---
---