Thu., March 23, 2017
House stalls over bill-reading question…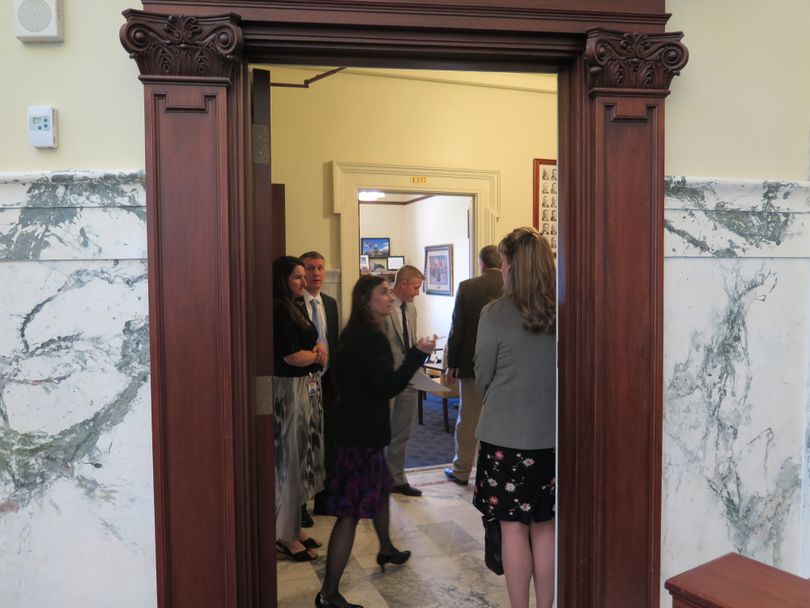 When there was another objection to waiving full reading of a bill in the House – this time for the next bill up, the trailer appropriation bill for children's mental health – House Speaker Scott Bedke put the House at ease. "You're all in receipt of an email," he told the House. "Take a look at that."
Bedke then met with Reps. Heather Scott and Priscilla Giddings and members of leadership, gathered in a hallway, and then moved into House Majority Leader Mike Moyle's office. Here's the email that went out to all House members from Bedke's executive assistant, MaryLou Molitor. It provides the wording that the Senate uses when it waives full reading of a bill, which Giddings has previously said she believes is the only constitutionally correct language:
From: MaryLou Molitor
Sent: Thursday, March 23, 2017 10:24 AM
To: HouseMembers
Subject: Unanimous Consent language
Some members have asked for the language to be used when requesting unanimous consent, so Speaker Bedke has asked me to send it to you. Here it is:
"Mister Speaker, I ask unanimous consent to dispense with further reading of _______, and let the Journal reflect that the bill has been read section by section and placed before the House for final consideration."
Hope this is helpful.
MaryLou
---
---