Thu., Nov. 2, 2017
A.J. Balukoff files initial paperwork to run for governor as Democrat in 2018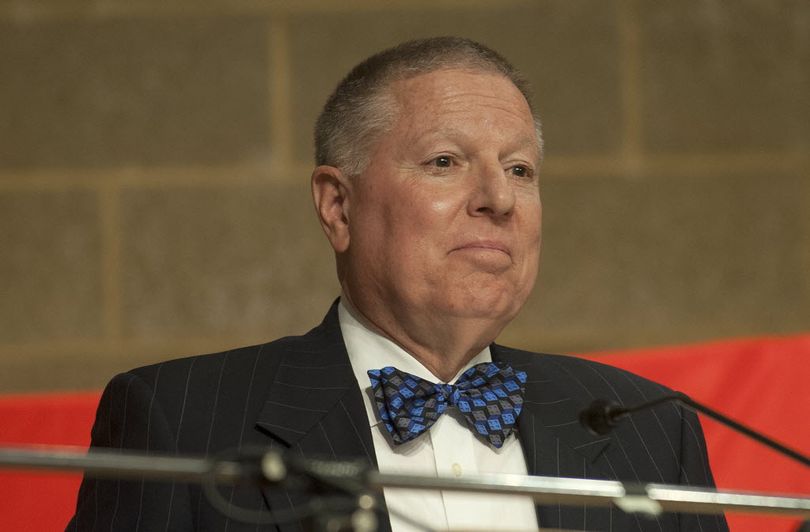 A.J. Balukoff, who ran as the Democratic challenger to Gov. Butch Otter in 2014, filed his paperwork today to begin fundraising for another run for governor of Idaho in 2018.
"I think people need a choice besides what's going on on the Republican side," Balukoff said. "We need to talk about the issues. … And when there's not an incumbent, there ought to be a better chance for someone, right?"
Balukoff said he doesn't plan to formally launch his campaign until after the December holidays, but wanted to formalize his effort and allow fundraising and organization to begin. "Mainly, we're just trying to get organized," he said. He hand-delivered his paperwork to the Idaho Secretary of State's office this morning.
In 2014, Otter won his third term with 53.5 percent of the vote to Balukoff's 38.6 percent. Libertarian candidate John Bujak took 4.1 percent; independent Jill Humble 2 percent; Constitution Party candidate Steve Pankey 1.2 percent; and independent "Pro-Life," who legally changed his name from Marvin Richardson, got 0.7 percent.
In 2018, with the race wide open as Otter's not seeking a fourth term, three big-name Republicans already are campaigning around the state: Current Lt. Gov. Brad Little; Boise businessman, developer and physician Tommy Ahlquist; and 1st District GOP Rep. Raul Labrador.
More than a half-dozen lesser-known candidates also have formed fundraising committees to run for governor in 2018, including six running as Republicans, including Pankey; one independent; and one Democrat, Troy Minton, a homeless man who was jailed on theft and probation charges in April.
Balukoff, 71, spent more than $3 million of his own money on his 2014 campaign. The longtime Boise School Board member is an accountant and businessman who co-owns the Grove Hotel in Boise along with CenturyLink Arena, the Idaho Steelheads minor league hockey team, downtown buildings and more.
Balukoff is a former independent who has contributed to candidates from both parties over the years; he was a supporter of Mitt Romney for president both in 2007 and 2012, and candidates he's donated to in the past have ranged from GOP Sen. Larry Craig in 2001 to Democratic congressional hopeful Shirley Ringo, who challenged Labrador in 2014.
In something of a twist, Ahlquist donated $5,000 to Balukoff, a personal friend, when Balukoff ran against Otter in 2014. But Ahlquist also donated $2,500 to Otter that year, and said he voted for Otter. Both men are prominent Boise businessmen and members of the Mormon Church, to which Labrador also belongs.
When Balukoff ran against Otter, Balukoff was targeted by big-bucks independent ad campaigns from groups including the Republican Governors Association and the Idaho Association of Commerce and Industry, who tried to paint Balukoff as "typical politician" and tie him to President Barack Obama. Other than his school board positions, Balukokff had never sought elective office before his 2014 run for governor.
Balukoff, who is known for wearing bow ties, is a businessman and retired CPA who holds an accounting degree from Brigham Young University. He has served on the Boise School Board since 1997. He also has served on the boards of the Boise Public Library, St. Luke's Regional Medical Center, the Esther Simplot Performing Arts Academy, and Ballet Idaho, and is the former bishop of his LDS church ward.
---
---