Fri., Nov. 3, 2017
Former Idaho Congressman Orval Hansen dies at 91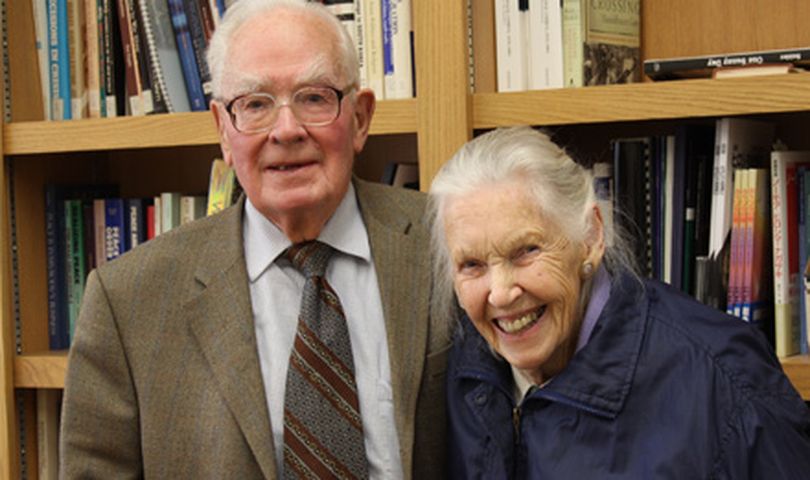 Former three-term Idaho Congressman Orval Hansen has died at the age of 91. A Republican, he was noted for helping establish the Idaho National Laboratory, and for working with fellow Idaho congressmen and senators from both parties on such major accomplishments as the creation of the Sawtooth National Recreation Area. You can read our full report here at spokesman.com.
Idaho's current senior U.S. senator, Mike Crapo, said he interned with Hansen as a college student in the 1970s. "It helped spur my interest in the political process and public service," Crapo said Friday.
"He was a strong leader and represented Idaho well during his tenure in the U.S. House of Representatives, whether it was helping shape the growth of what became the Idaho National Laboratory, or preserving our heritage and work on our public lands," Crapo said. "His legacy will be fondly remembered here in Idaho."
Current 2nd District GOP Congressman Mike Simpson said he was saddened to hear of Hansen's passing. "He saw the potential that existed in our state for world class nuclear energy research and because of that vision, Idaho National Laboratory is a respected leader in energy research," Simpson said. "We are greatly indebted to Congressman Hansen for his service to Idaho and our nation."
Hansen, a native of Firth, earned a bachelor's degree in speech from the University of Idaho in 1950 and a law degree from George Washington University in 1954. After studying at the London School of Economics, he entered private law practice in Idaho Falls and was elected to the Idaho state House in 1956. There, he served four terms and was House Majority Leader in 1961. He championed moving from biennial to annual legislative sessions, helped form the Idaho State Parks Department, and worked to dramatically improve funding for education. Hansen moved from the House to the Senate for one term, before being elected to Idaho's 2nd District congressional seat.
After his three terms in Congress, Hansen practiced law in Washington, D.C. and earned a doctorate in political science from George Washington University. He was the founder and president of the Columbia Institute for Political Research, which organized 250 policy and economic conferences in all 50 states over 25 years, and, with the late Bethine Church and Cecil Andrus, helped found the Sawtooth Society.
Hansen also was a marathoner and a mountain climber, who climbed mountains in Nepal, Mexico and Ecuador. He and his wife, June, a professional actress, had seven children. Last year, he published his memoir, "Climb the Mountains."
He died Thursday evening at his Boise home, surrounded by his family. Funeral arrangements have not yet been announced.
---
---