Tue., Sept. 5, 2017
Boise air quality hits unhealthy levels due to wildfire smoke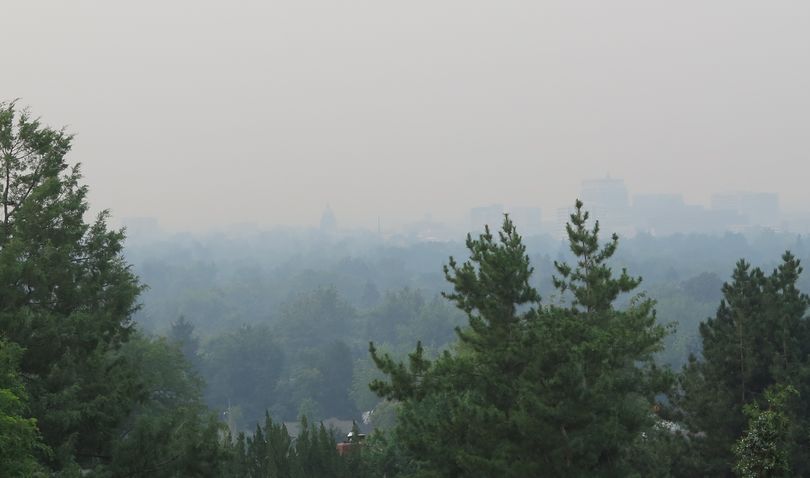 Boise smells like a campfire this morning, as heavy, acrid smoke from wildfires descends on the city for another day; it's been getting worse every day. According to the Idaho Department of Environmental Quality, Boise's air hit unhealthy levels this morning at 8 a.m., with an AQI for particulate air pollution of 161 that's in the red, or unhealthy, range. This is much worse than the forecast of 82, or moderate, for today.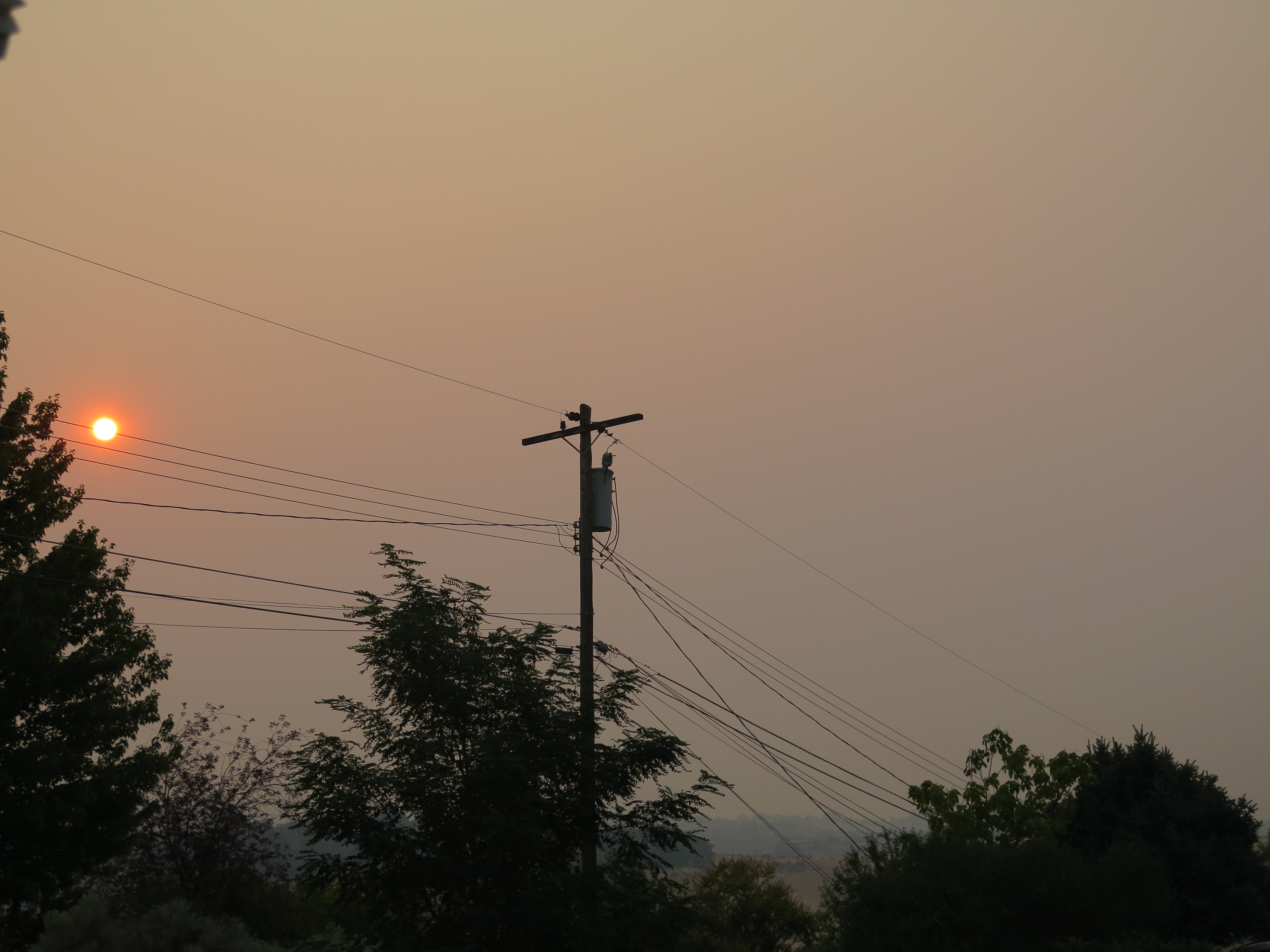 Wildfires both near and far are contributing to the valley's heavy smoke, as are stagnant weather conditions that include near-record high temperatures. "It's just hammering the Treasure Valley," said Mike Toole, airshed coordinator for the DEQ. "This morning, holy cow - we went really high."
Forecasts have been updated, Toole said. "Our current forecast is in the red, with the anticipation with the current stagnant weather conditions and the fire activity, that's where we're going to be today, tomorrow, and probably Thursday as well." Late Thursday and Friday morning, a weather system could ease the conditions, he said, but, "Unfortunately, this is what we're going to see for the next few days."
When the air quality index rises into the red zone, defined as 151 to 200 AQI readings, it's considered unhealthy; that compares to the 101-150 orange range, which is unhealthy for sensitive groups; and the 51-100 yellow or moderate range.
At unhealthy or red air quality levels, people are advised to limit prolonged outdoor exertion, according to the EPA; those with asthma or other respiratory conditions, children, older adults, and people who are active outdoors are particularly at risk.
---
---