Wed., Sept. 6, 2017
It's even worse today…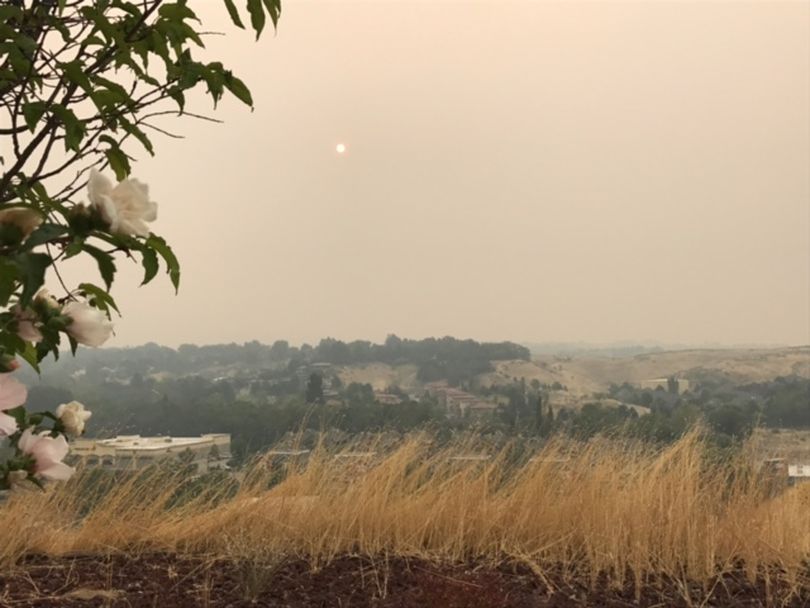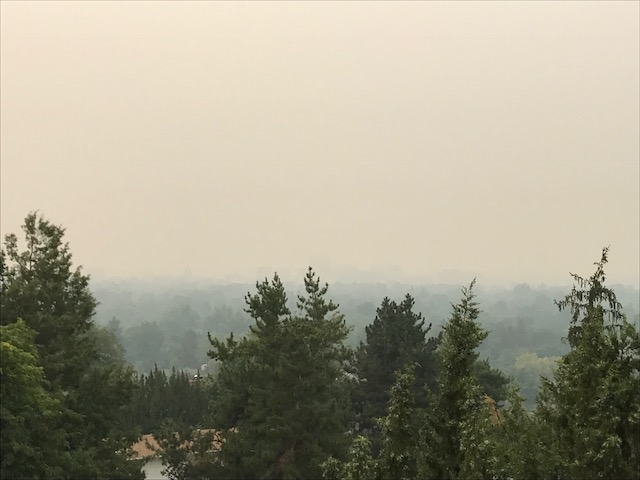 This morning at 8, Boise's air quality index hit 190 – that's toward the top of the red, or unhealthy, range. As viewed from the foothills, downtown has disappeared. As the statewide air quality alert continues, the Idaho Department of Health & Welfare is advising people to limit their time outside as much as possible.
"Staying indoors is the best way to reduce exposure to smoke," said Colby Adams, environmental health director. "If you have to be outside, remember that surgical masks, bandanas and dust masks do not reduce the amount of smoke you breathe." Only a NIOSH-certified respirator will do that, he said, and those respirators also make breathing harder, so only healthy adults should use them. "There are no respirators certified for use by children."
H&W advised everyone to avoid heavy work or exercise outdoors when the air quality hits unhealthy levels.
Boise's air is toward the top of the red zone today; the purple range, at 201 to 300, is "very unhealthy;" and at the highest range, maroon – 301 to 500 – the air is considered "hazardous." Parts of Idaho are in those higher ranges today: Coeur d'Alene is at 242; Sandpoint, 230; Lewiston, 216; and Cottonwood is in the hazardous range at 307.
Spokane is at 253 this morning – down from hazardous to the "very unhealthy" purple range.
---
---