Mon., Sept. 18, 2017
Judge holds Atlanta Gold in contempt of court, orders it to cut pollution to Boise River tributary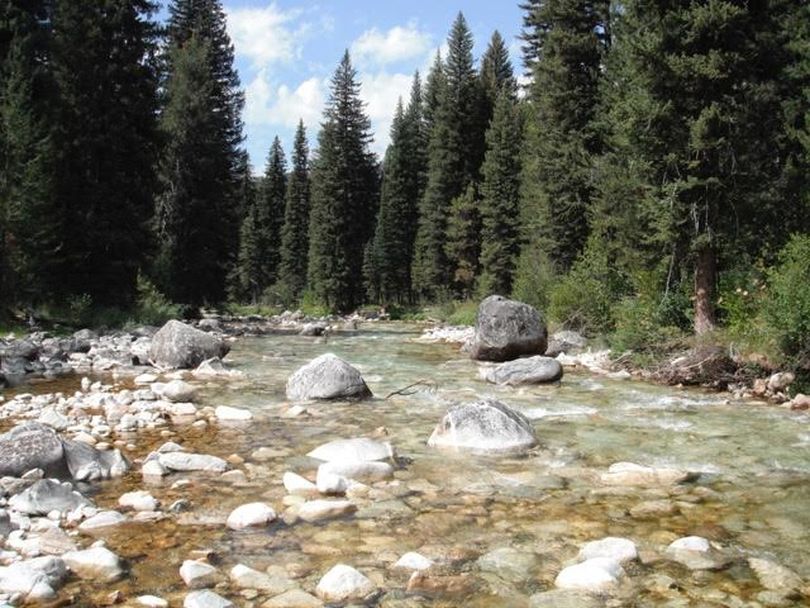 A federal court has held Atlanta Gold in contempt of court for continuing to pollute a tributary of the Boise River at its mining site near Atlanta. While discharges from the site have improved, U.S. Magistrate Judge Ron Bush found that they still don't meet requirements of the Clean Water Act, and he rejected arguments from the mining company that those would be impossible to meet.
"The Court is mindful that there are logistical challenges and additional expense that will be incurred in improving the existing water treatment facilities," Bush wrote in his 32-page decision. "But the fact that such improvements may require site-specific engineering solutions and the associated expense needed to implement such solutions does not mean that such improvements are impossible, and does not mean that Atlanta Gold would be unable to accomplishment such improvements."
Bush ordered the firm to comply with discharge rules in the federal Clean Water Act no later than Aug. 30, 2018; and imposed fines of $502,000, with $251,000 of that held in abeyance contingent on the firm coming into compliance with the law. If Atlanta Gold meets the cleanup deadline, it wouldn't have to pay the second $251,000.
It was the second time in five years a federal court has ordered pollution fixes at the mine; the original case was filed by the Idaho Conservation League in 2011, and the court in 2013 issued an injunction ordering Atlanta Gold Corp. to bring arsenic and iron discharges from the mine into compliance with the terms of the company's Clean Water Act permit and imposed a $2 million penalty.
Justin Hayes, program director for the Idaho Conservation League, said, "The Boise River is more precious than gold to our community. It's time for Atlanta Gold to stop this pollution, and for the government to get serious about properly regulating mines in Idaho."
ICL was represented by the public-interest law firm Advocates for the West in the case.
---
---