GOP candidate clarifies abortion claim in campaign ad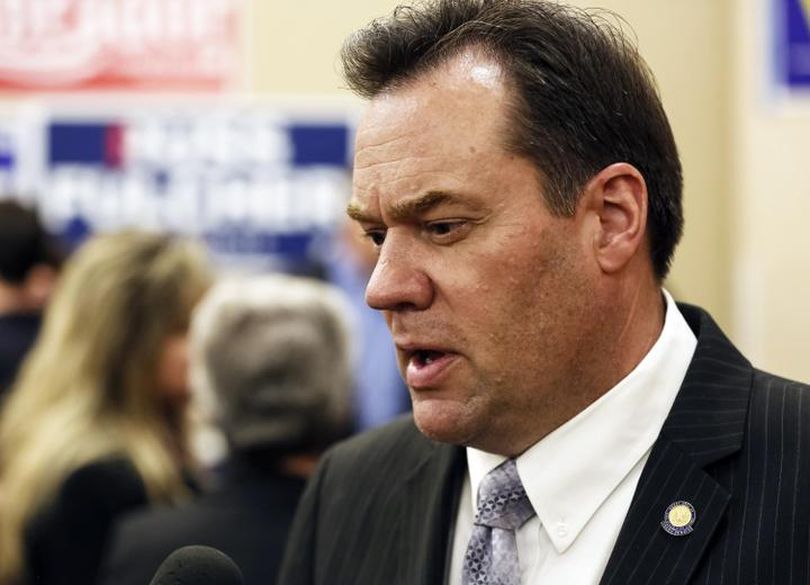 Here's an article from the Associated Press:
By Kimberlee Kruesi
BOISE – Republican Russ Fulcher, who is currently running for Idaho's open 1st Congressional District, has clarified his campaign claim that he's passed more "pro-life" legislation than anyone else in the Gem State
Fulcher's campaign said Friday the statement that was aired as part of a recent campaign television advertisement includes voting on bills that may not have become law and bills that may not have been directly related to abortion.
While almost all of the GOP congressional candidates have touted their anti-abortion stances, Fulcher has been the only candidate to say he's passed the most bills to restrict or lower the number of abortions in Idaho.
In the ad, Fulcher appears with his mother while touting his credentials for the congressional office.
"I've passed more pro-life legislation than anyone in Idaho's history," Fulcher says, where goes on to say he supports term limits and President Donald Trump's agenda.
Fulcher is a former state lawmaker from Meridian who served in the Idaho Legislature from 2005 to 2014. During that time, Fulcher's campaign says he was involved in at least 15 bills that involved abortion. The campaign did not provide a list of those bills.
Campaign officials also said that Fulcher also opposed physician-assisted-suicide while serving in the Statehouse, as well as other end-of-life issues.
"Russ' pro-life voting record is clear. Our research has shown him to have voted for more pro-life legislation than any others and significantly more than any other current candidate for the Republican candidacy for the 1st Congressional District," said Emily Larsen, with Fulcher's campaign, in an email.
Fulcher recently earned the endorsement of the anti-abortion group Idaho Choose Life.
Other GOP congressional hopefuls currently in the race include former Lt. Gov. and former Attorney General David Leroy; state Rep. Luke Malek, a Republican from Coeur d'Alene; Rep. Christy Perry, a Republican from Nampa. First-time Republican political candidates Michael Snyder and Alexander Gallegos of Nampa are also running.
Idaho's 1st Congressional District seat is now open after U.S. Rep. Raul Labrador announced he would run for governor.
The district covers the northern half of the state and snakes down to the western part of the Treasure Valley, including parts of Boise.
---
---