Candidates ready for tonight's GOP 1st CD debate on Idaho Public TV…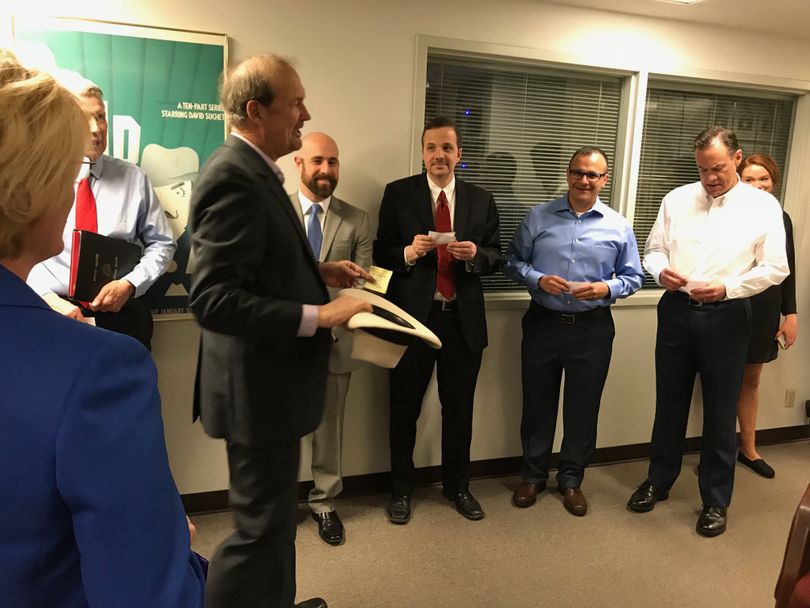 Tonight on the Idaho Debates, six GOP candidates for the open 1st Congressional District seat will face off; the 90-minute debate starts at 6:30 p.m. and will air live on Idaho Public Television. After the debate airs, it – and all the Idaho Debates – can be viewed in full online here. Here's the full schedule:
April 17, 7 pm MT/PT: Lieutenant Governor, Republican
April 19, 8:30 pm MT/PT: State Treasurer, Republican
April 22, 7 pm MT/PT: Governor, Democrat
April 23: 8 pm MT/PT: Governor, Republican
April 27, 8 pm MT/PT: Superintendent of Public Instruction, Republican
April 29, 6:30 pm MT/PT: 1st Congressional District, Republican
The Idaho Debates are a collaborative effort among the Idaho Press Club, Boise State University's School of Public Service, University of Idaho's McClure Center, Idaho State University's Department of Political Science, League of Women Voters Voter Education Fund, and Idaho Public Television.
---
---