Thu., Feb. 8, 2018
Parks budget for next year focuses on deferred maintenance, development at Billingsley Creek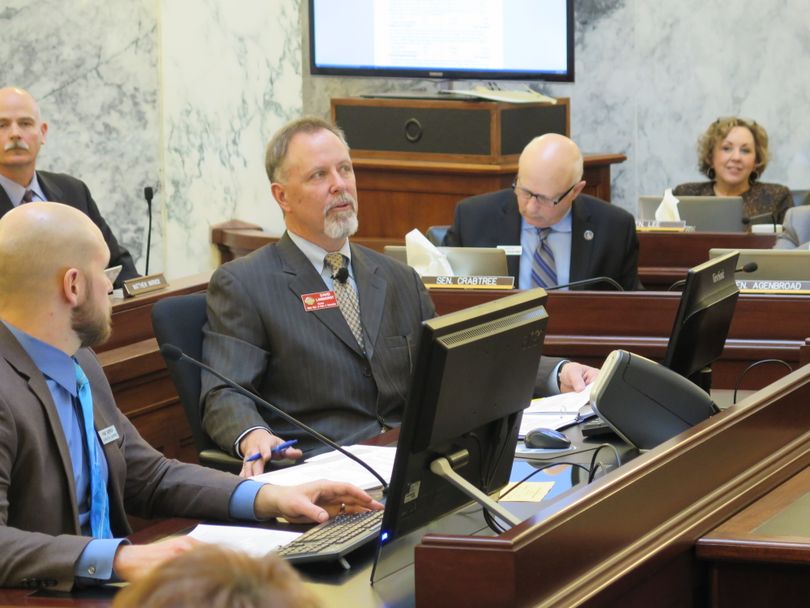 Gov. Butch Otter is recommending a one-time $865,000 investment into deferred maintenance at Idaho's state parks next year, but even with that boost in state general funds, the parks system would only get 10 percent of its funding from the state, Parks Director David Langhorst told legislative budget writers today. "We are a very self-sufficient department," Langhorst told the Joint Finance-Appropriations Committee.
"I like to remind folks that our mission is to improve the quality of life in Idaho through outdoor recreation," Langhorst said. "It's not to go out and make money for the general fund. It just so happens we do, which is kind of a surprise for some folks."
A recent economic impact study showed that Idaho state parks contributed $184 million to the state's economy in 2016, and that for every dollar Idaho taxpayers pay to fund parks, $54 is returned to the economy. S-R outdoors writer Eli Francovich has a full report here on the findings of the impact study.
Langhorst said after a number of "lean years" coming out of the recession, Otter asked the Idaho Department of Parks & Recreation to assess its deferred maintenance this year. "Catching up completely on all our deferred maintenance will be a multi-year effort," Langhorst said. For next year, he said, Otter asked the department to prioritize "critical health and safety" needs, and that's what's covered by the $865,000. Langhorst's original request was for $2.8 million.
"We have a responsibility to ensure that these sites are maintained for visitor safety and accessibility," he said.
Langhorst also reported that $2.2 million that lawmakers authorized last year for development of a campground at Eagle Island wasn't spent, due to sewer capacity issues; that money has been reverted to the dedicated funds from which it was allocated. "It just doesn't pencil out, it doesn't work for us to build that campground yet," he said. "You'll be hearing from us again at Eagle Island as soon as it's viable."
The major upgrade the park system is looking at for next year is development of Billingsley Creek State Park, a unit of Thousand Springs State Park. Plans call for the currently undeveloped unit to be improved with campsites, trails, irrigation, a new entrance road, fishing and paddling access and more. The Parks Department also will work with the National Parks Service on plans for a visitor center; the NPS is looking to build one for the Hagerman Fossil Beds, and Langhorst said it made sense to work together on a single visitor center.
Sen. Mark Nye, D-Pocatello, told Langhorst, "I went through Hagerman last weekend and looked at what you're doing, and I talked to people there – it looks fantastic. And most all the people there are very excited about it."
Langhorst said the parks department has been working with the city of Hagerman and others on the plans. "If we come back to you next year with a final plan from the National Park Service, construction could begin as early as July 1 of next year," he said.
Rep. Steve Miller, R-Fairfield, said, "My concern here is that there is a private RV park just across the road from where this would be. Philosophically, I don't think there should ever be a time when government goes into competition with private enterprise. It's not the place of government to be in competition. … What plan do you have to keep them whole?"
Langhorst said, "This is a subject that we've been talking about for months now and we've taken seriously. I've sat down with the owners of the RV park." The state park rates actually will be higher than those charged at the private RV park, he said. And experience in Idaho has shown that private RV parks often open near state parks and benefit from park traffic. Langhorst said he sees the private park operators "as a partner, just like every other business in Hagerman will be."
He also noted that state parks tend to attract tourists, while many of the private park's customers are long-term residents who are working in the area. "That's a different client that we are not trying to compete with or for," he said.
Langhorst said, "Our state parks not only house our state's places of national and historical significance, they're also economic engines, bringing vitality to Idaho's communities."
---
---