Thu., Jan. 11, 2018
Crane announces he'll sponsor two bills aimed at cracking down on human trafficking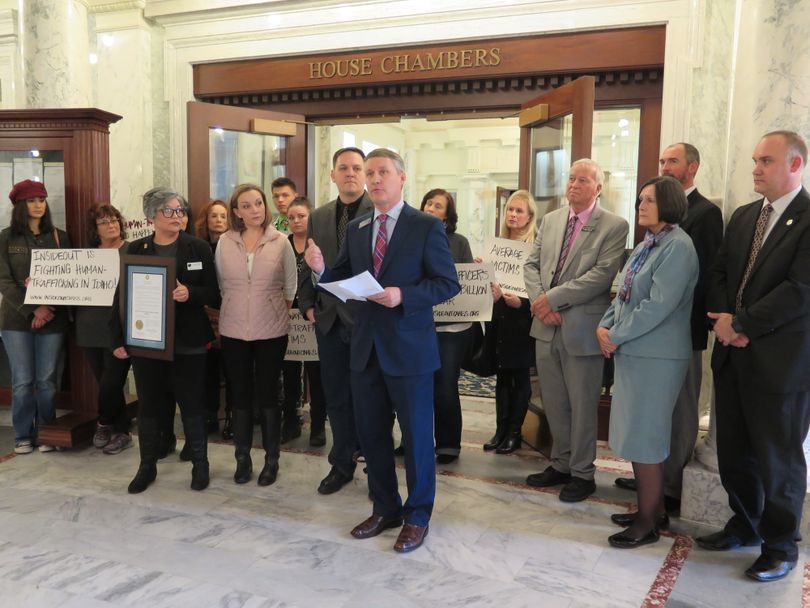 In an effort to combat human trafficking, House Assistant Majority Leader Brent Crane, R-Nampa, said today he'll introduce legislation making a first-time offense of soliciting prostitution a felony. Currently, that's a misdemeanor in Idaho until the third offense.
"There are individuals that are being trafficked here in the Treasure Valley," Crane said. "Most of these are vulnerable children and women."
Crane joined with representatives of advocacy groups and law enforcement in a Statehouse news conference to announce the proposed legislation, and also laud Gov. Butch Otter's recent proclamation of January as Human Trafficking Prevention Month. Several advocates said the key is to stop the customers of prostitution, to erase the demand that drives sex trafficking.
"You have got to stop the individuals that are trying to procure these services," Crane said, noting that a national anti-human trafficking organization has given Idaho's current laws on the topic a "C" grade.
Mike Maglish, CEO and director of awareness for insideoutcares.org, said sex trafficking is a fast-growing crime worldwide, "and its target is our children."
"Buyers must be held accountable," he said.
Crane said he's also working on a second piece of legislation that would allow prosecution for human trafficking when the trafficker has only a single victim.
---
---