Mon., Jan. 15, 2018
Idaho's MLK Day ceremony draws big crowd, recalls King's words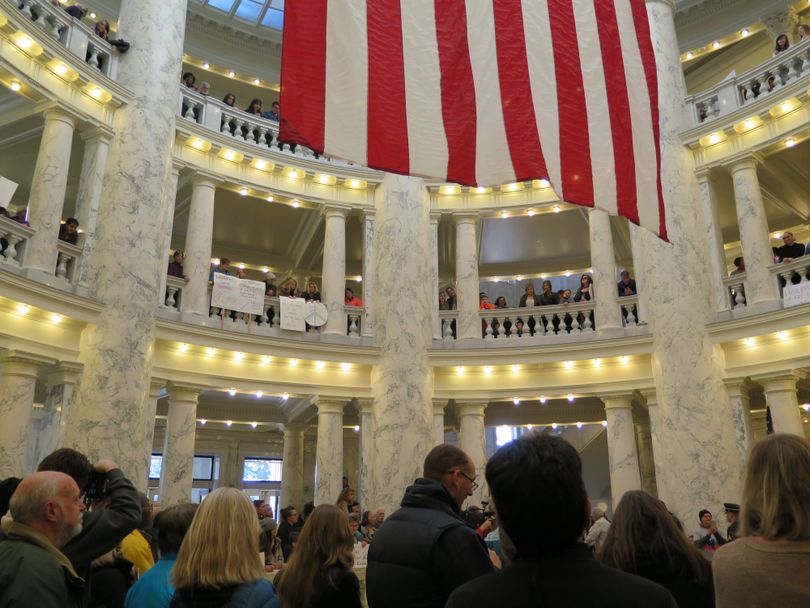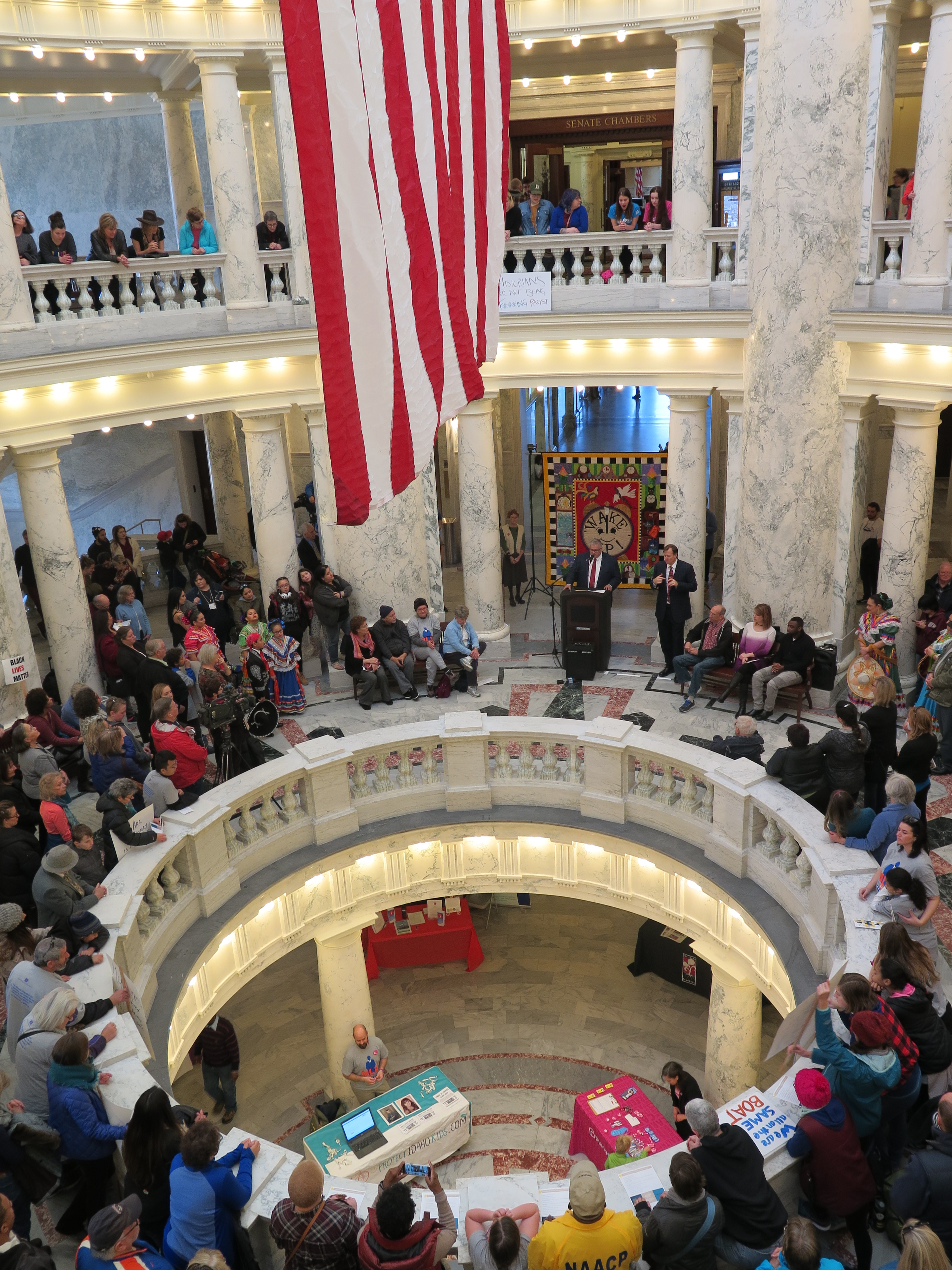 There's a big crowd gathered on all floors of the Capitol rotunda today for Idaho's official Martin Luther King Jr./Idaho Human Rights Day ceremony. Today's ceremony, themed "Find Common Ground," opened with trumpeting from Boise State University trumpeters; the national anthem sung by Nichole Warner, and the pledge to the flag, with a giant American flag hanging in the middle of the Capitol rotunda.
Francisco Salinas, director of diversity and inclusion at BSU, is today's keynote speaker; he's also worked at the University of Idaho and the University of Washington. He said he'll stay away from partisan political matters today; instead, he said, what matters today is results.
"There are many opportune words which have resonated with me," he said. But the impact of Dr. King's words today, he said, "is undeniable."
"We are on the way up that mountain," Salinas said. Five decades ago, he said, King shared his "I Have a Dream" speech. "These five decades later, the oppressed are still not free," Salinas said, with many still suffering from the effects of discrimination and poverty. "So we have come here today to speak out."
All people, he said to applause and cheers, regardless of race, religion, disability, sexual orientation or other factors, "should be guaranteed the aspirational dream of America: Life, liberty and the pursuit of happiness."
To more cheers, he said, "Now is the time to make justice a reality for all of America's longstanding and faithful dreamers," and added, "2018 is not an end, but a beginning."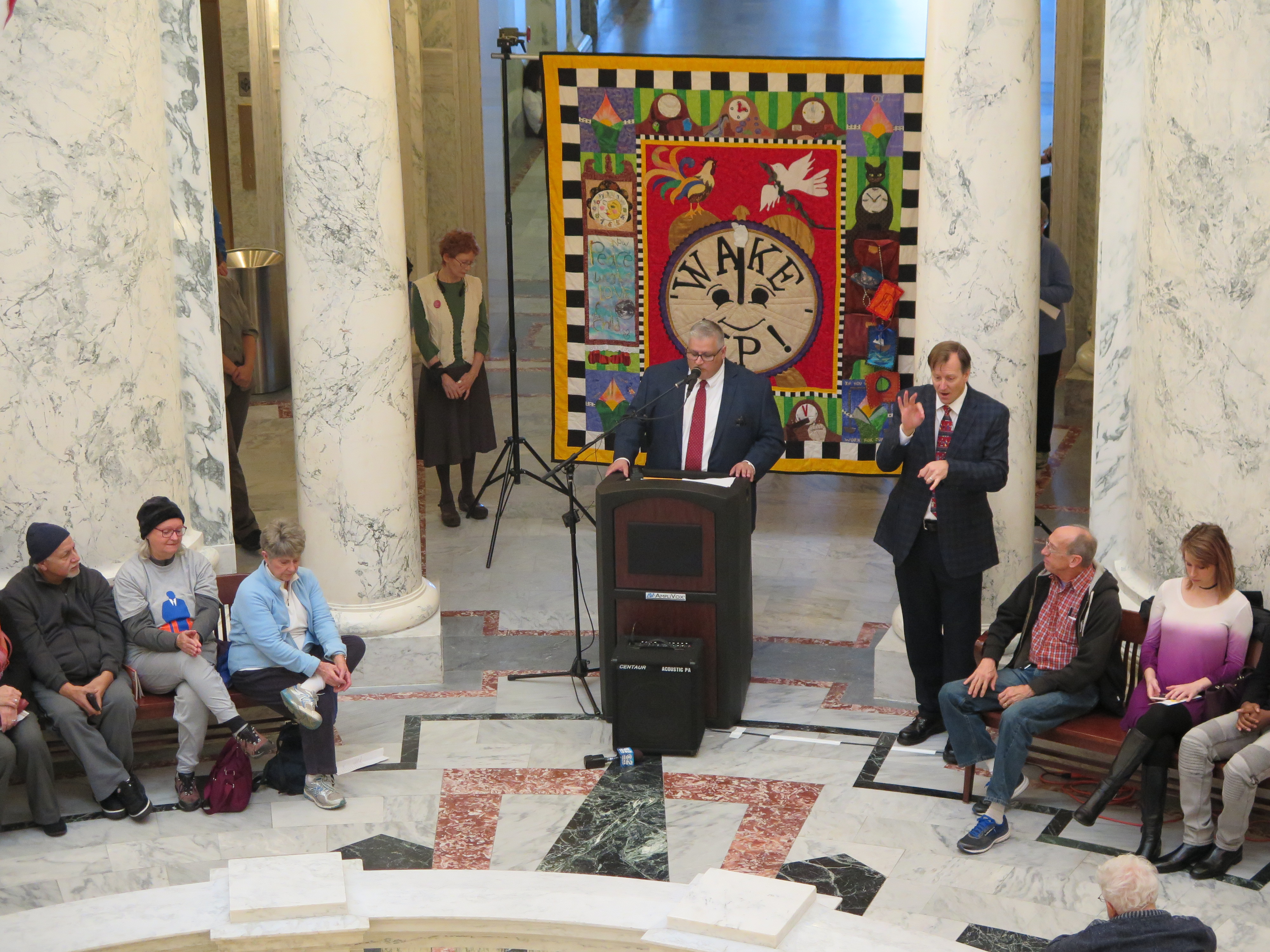 "We will not be satisfied until equal justice rolls down like waters, and righteousness like a mighty stream," Salinas said.
Today's ceremonies also include performance by Ballet Folklorico Mexico Lindo from Nampa; the Common Ground Community Chorus performing, "Let Them Hear You;" remarks from Benjamin Earwicker, director of the Idaho Human Rights Commission; and reading of the governor's proclamation proclaiming today's holiday by Sen. Cherie Buckner-Webb, D-Boise.
Following the ceremony, at 1 p.m., members of the Idaho Human Rights Commission will meet and greet folks on the Garden Level - the lower level - of the Capitol rotunda.
---
---