Thu., Jan. 18, 2018
NW states have gotten $9M from feds so far to fight quagga, zebra mussels; requesting $6M more in coming year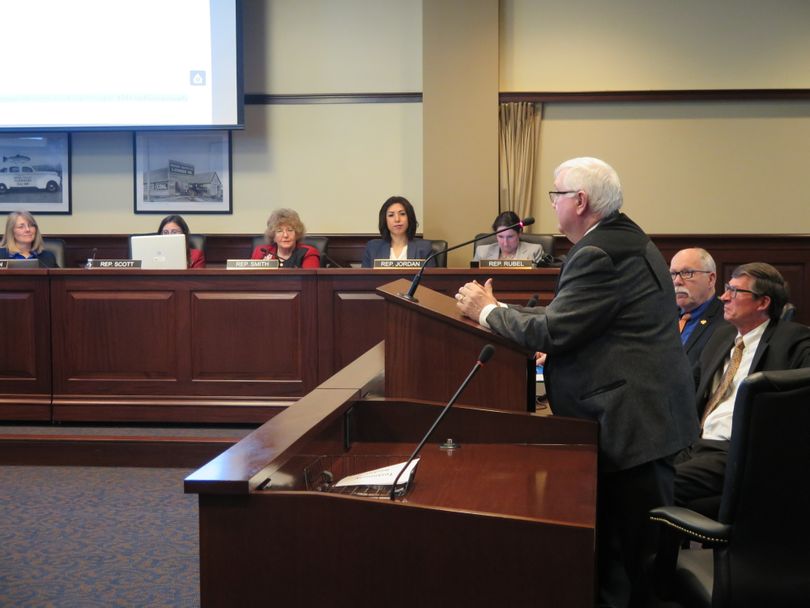 A delegation from the Pacific Northwest Economic Region, a collaborative of five states and five Canadian provinces, told the House Environment Committee today that so far, $9 million in federal funds has been allocated to Montana, Idaho, Oregon and Washington to fight to keep invasive quagga and zebra mussels out, including $5 million appropriated in April of 2017, and another $6 million is being requested in the coming year for the four states.
Matt Morrison, executive director of PNWER, said the money came through the Army Corps of Engineers, and in the past year, Montana got $1.9 million; Idaho, $1 million; Oregon, $450,000; and Washington, $250,000.
Rep. Barbara Ehardt, R-Idaho Falls, asked why Montana got more money than Idaho. Montana state Rep. Mike Cuffe, who's part of the delegation, said that's in part because Montana is the only state among the four that's had an infestation; larvae was detected in 2016, prompting a large and immediate treatment effort. No adult mussels have been found in Montana, Cuffe said.
Plus, Cuffe said, "The further we can keep them back – on the far side of the state – the further they are from the Columbia Basin, the better off." He added, "This thing really rattled Montana."
Lloyd Knight, head of Idaho's invasive species program, said Idaho's been OK with the focus on Montana since its infestation, because that state provides a shield against mussels coming to Idaho from the east.
Morrison said, "The whole point is to keep the mussels out of the Columbia River system. … It's the perimeter approach."
The federal funds have largely gone to boat inspection stations and monitoring in the four states; Idaho operates its own program, funded in part by an invasive species sticker that boat owners must buy each year.
Northwestern states have been working mightily to prevent invasive quagga and zebra mussels from contaminating their waterways, as they've done in much of the rest of the nation, from the Great Lakes to Lake Mead in Arizona and Nevada. Until the Montana test results, the Northwest remained free of the fast-spreading, pipe-clogging, beach-encrusting mussels.
The tiny mussels are spread largely on trailered boats and other watercraft as they travel from one part of the country to another. But once they get into a waterway, they also quickly spread downstream on their own – prompting the region to band together to keep it out of its system of waterways.
Lakes Mead, Powell and Havasu all have seen major infestations of quagga and zebra mussels; efforts there have focused on decontaminating boats as they leave those lakes and head toward mussel-free states like Idaho.
PNWER is a coalition of Northwestern states and Canadian provinces that works on common issues with a focus on the economy and quality of life; invasive mussels have been a focus for the group in recent years.
Morrison said, "It's really important to keep the pressure on."
---
---