Fri., Jan. 26, 2018
Wolf control board has big balance, wants more $$, removal of 5-year expiration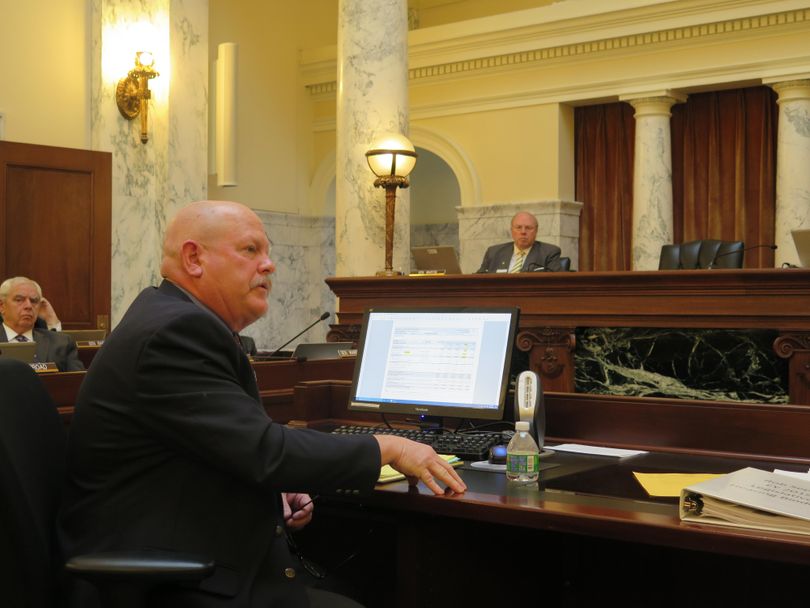 A state board charged with contracting to have problem wolves killed asked state lawmakers for another $400,000 on Friday, though the board has received that amount from the state each of the past four years and currently has $1.4 million in the bank; you can read my full story here at spokesman.com.
Carl Rey, a member of the Idaho Wolf Control Depredation Board, said the annual $400,000 payments from the state general fund are part of deal struck with livestock industry and sportsmen, who also are contributing up to $110,000 each year to the fund. "We have found that we have carry-overs, obviously," Rey told the Legislature's Joint Finance-Appropriations Committee. "We're only asking now that we complete the five-year cycle that was originally intended."
The board's mission expires in June of 2019, but Gov. Butch Otter and the board plan to propose legislation this year to remove the expiration and make it a permanent, ongoing state expense, possibly at a lower annual level, reportedly around $220,000 a year. Rey said with the proposed legislation, lawmakers will get a chance to weigh in on that.
---
---