Thu., March 15, 2018
Health care advocates rally at Capitol for stalled health care bill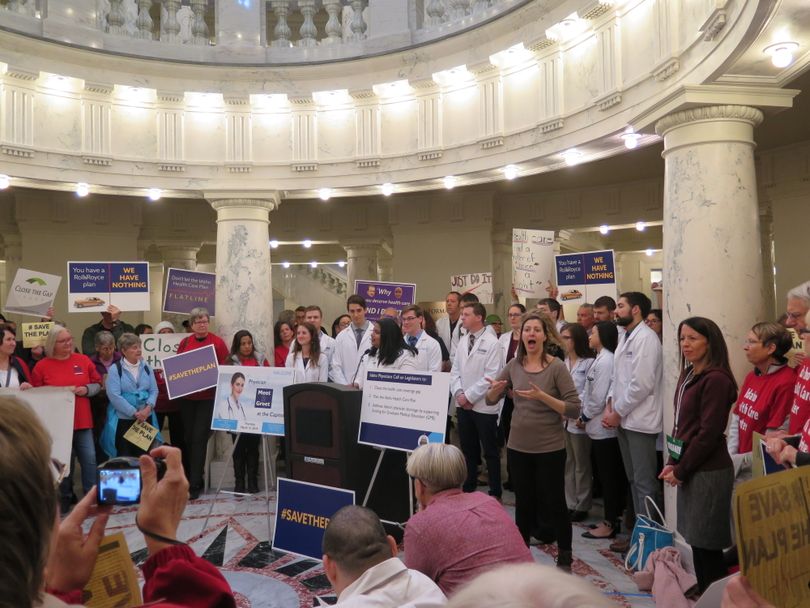 Health care advocates rallied in the state Capitol today, calling for lawmakers to take back up the stalled Idaho Health Care Plan bill, which was pulled from the House floor without a vote two weeks ago. The bill, HB 464, would allow about half of the 78,000 Idahoans who now fall into a coverage gap to qualify for subsidized insurance through the state insurance exchange, while also moving 2,500 to 3,500 of the sickest Idahoans off of exchange plans and into Medicaid, to create the savings to pay for the plan.
"You, I, our politicians, all of us need to be reaching these people in the coverage gap," Dr. Ryan Billington, a psychiatry resident from Coeur d'Alene, told a crowd of about 130 protesters, who held signs with slogans including, "You have a Rolls Royce plan – we have nothing" and "Save the plan." "These are our loved ones and my patients. This is a crisis for us, individually and collectively as a state."
Billington, who said he's one year away from becoming a full-fledged psychiatrist, said Idaho has huge mental health needs that are going uncovered, especially for the gap population. "One in four of our peers here in Idaho is struggling with mental illness, and the majority of them are not receiving care."
"On behalf of my field, on behalf of our state, on behalf of the friends and loved ones that I've lost – and that you have lost – to mental illness and preventable diseases, please, let's decrease these barriers and close this gap," Billington said. "Idahoans can't wait any longer."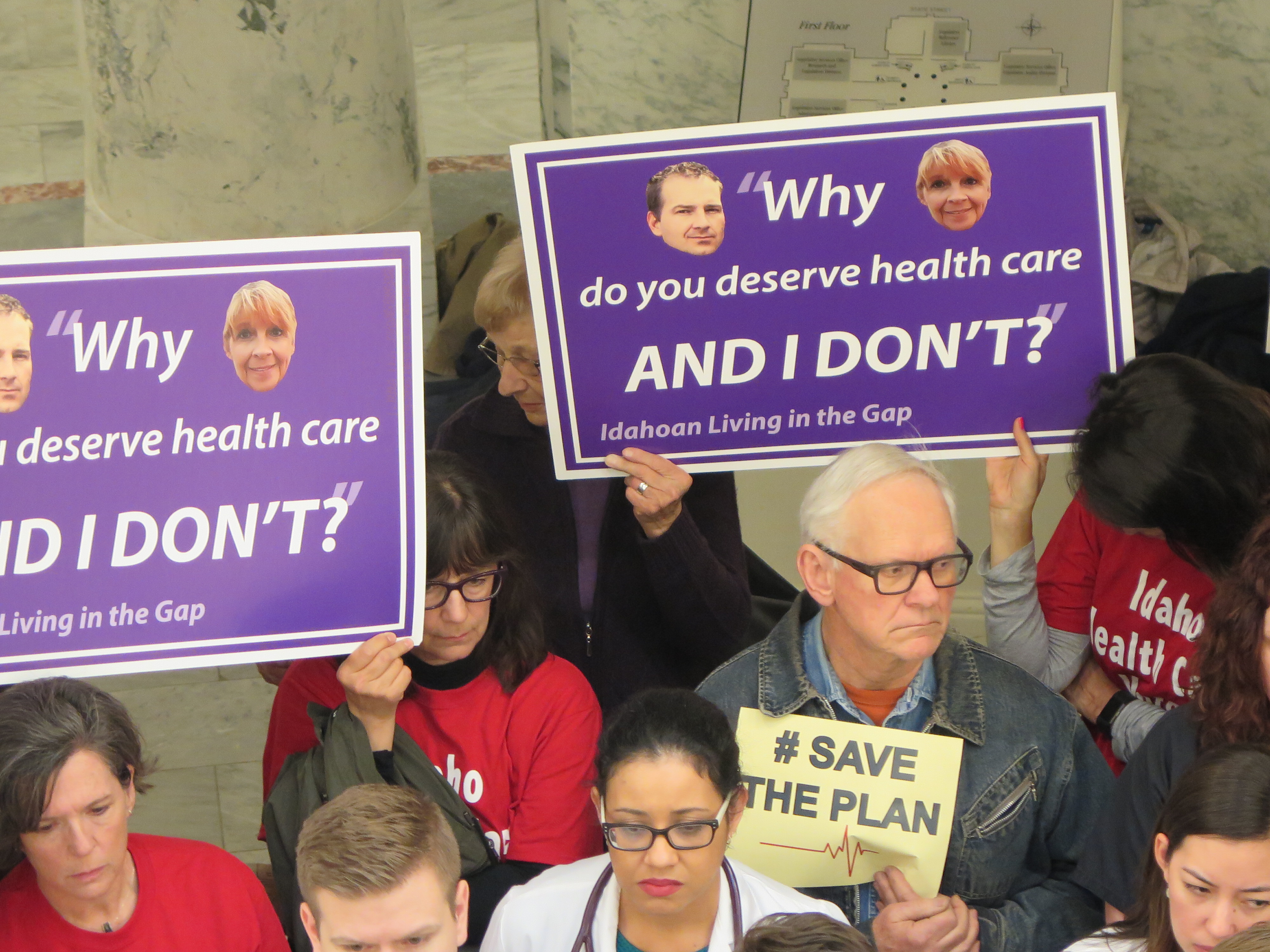 Some of the protesters wore red T-shirts with the slogan, "Idaho Health Care Voter." A few held signs with small images of photos of Reps. Bryan Zollinger, R-Idaho Falls, and Karey Hanks, R-St. Anthony, saying, "Why do you deserve health care and I don't?"
Both representatives have spoken out against HB 464. Idaho lawmakers have health coverage just like full-time state employees, under the state employee health care plan.
After the rally in the first-floor Capitol rotunda, some of the advocates held a "die-in" outside the governor's office, in which part of the group lay on the floor as if dead; and doctors involved in the rally held a "physician's meet and greet" for lawmakers in the fourth-floor Capitol rotunda.
---
---