North Idaho lawmaker's vote against NIC budget was a mistake – he'd meant to vote 'yes'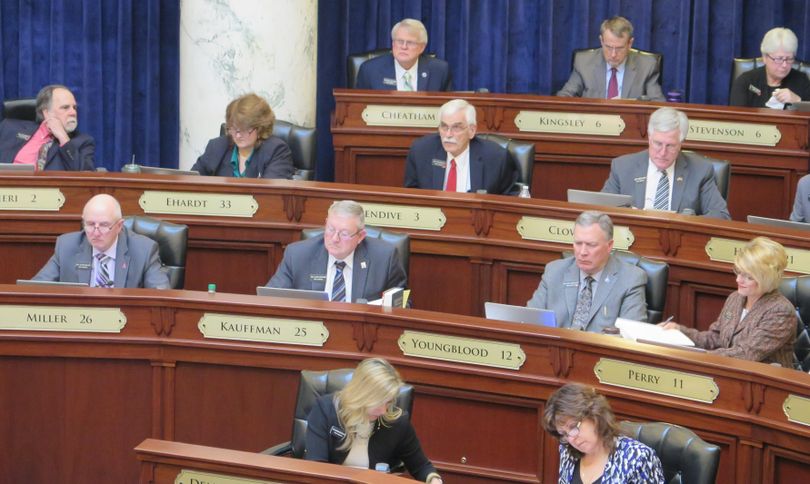 Post Falls Rep. Don Cheatham didn't realize until afterward that he'd accidentally voted against the North Idaho College budget in the House on Tuesday – he'd meant to vote yes. "No, oh no," Cheatham said when asked about his vote – one of just two in the House against the bill. Cheatham said he supports NIC all the way. He'd been on the phone making an inquiry about the next bill at the time, and pushed the wrong button; his notes reflected that he planned to vote "yes." You can read my full story here at spokesman.com.
Bizarrely, the AP reports, three years ago to the day, Cheatham cast another mistaken vote: He voted in favor of legislation to repeal authorization for slot machine-like "instant racing" betting terminals at horse racetracks, when he had intended to vote against it. "I had a senior moment," Cheatham said. "I was leaned back talking with another legislator when we took the vote and I said yes, when I intended to vote no."
The budget bill for Idaho's community colleges includes the expansion of NIC's popular computer science degree program. Having now passed both houses with little opposition, it's headed for the governor's desk.
---
---