Wed., March 21, 2018
Senate debating increase in new Idaho child tax credit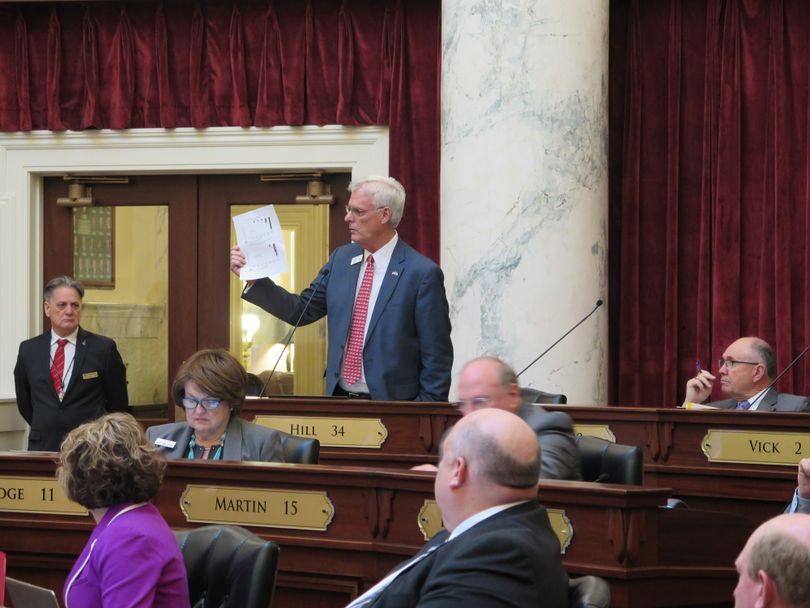 The Senate has now taken up HB 675, the bill to up the new Idaho child tax credit from $130 per child to $205, and Sen. Grant Burgoyne, D-Boise, moved to send the bill to the 14th Order for amendments to increase it further.
"There are losers, there are," said Sen. Brent Hill, R-Rexburg, the bill's lead sponsor. "Almost all of those losers are the result of changes the federal government made that we conform to."
Hill said he believes his bill would largely offset the impact of the earlier income-tax cut bill, HB 463, on large Idaho families – which would see an increase in state income taxes as a result of the interplay between the federal changes and Idaho's tax laws.
Without the follow-up bill, HB 463, which the governor already has signed into law, would leave Idaho families with three or more children paying more in Idaho income taxes next year than they pay now. The $130 per child tax credit sought to partially offset that, but it would take $287 per child to fully offset it, according to state estimates.
"I think this is what we can afford at this time," Hill said.
---
---