Thu., March 22, 2018
Otter decries lawmakers' failure to reform state's liquor license system, as he proposed in 2009…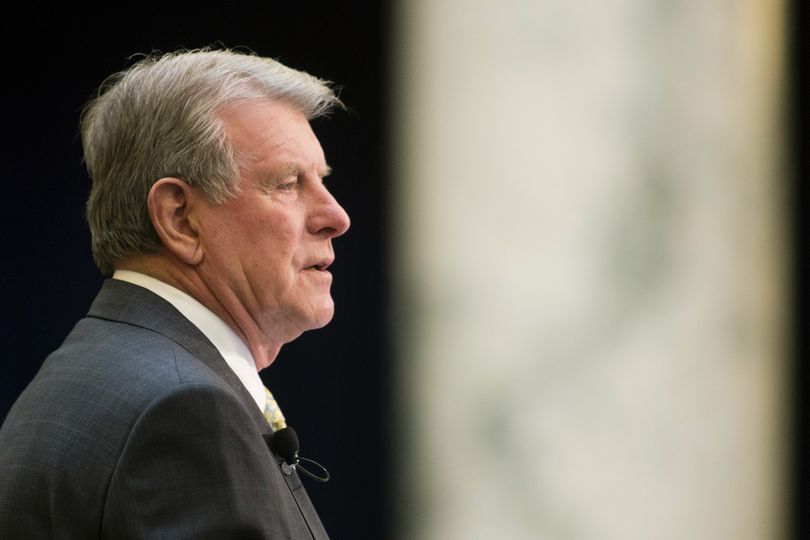 Gov. Butch Otter scolded lawmakers today for not reforming the state's liquor license laws – a move he pushed for in 2009, but that has never succeeded. Otter allowed HB 605, a specific bill this year to allow a liquor license issued specifically for a waterfront resort to still be transferred even if the water there has receded, to become law without his signature. "This targeted legislation is a perfect example of a troubling legacy of obsolescence and dysfunction in Idaho's liquor laws, which we unfortunately continue to support by our inaction," Otter wrote in a transmittal letter to House Speaker Scott Bedke.
"Lawmakers rejected my efforts in 2009 to bring Idaho Code into the post-Prohibition era," Otter wrote. "Stakeholders agreed nine years ago that something had to be done to eliminate the potential for financial speculation or for skirting statutory intent by cynical specificity from the Legislature in approving certain liquor licenses at the behest of constituents. Since then, there has been indication of a change in attitude from the Capitol's third floor," where the Legislature meets.
"I strongly encourage the Legislature and my successor in this office to once again put forth the effort and collaboration necessary to bring this challenge to heel," Otter wrote. "The issues involved are difficult, but I must believe they can be overcome."
"Please try harder," he wrote. When that final line was read in the Idaho House today, there were startled chuckles from lawmakers.
Idaho's liquor license system strictly limits the number of licenses for bars and restaurants in each community via a population-based formula, but allows no licenses outside of cities, instead containing numerous exemptions for specific types of businesses both outside and inside cities.
Rep. Dorothy Moon, R-Stanley, proposed HB 605 on behalf of an elderly constituent who wants to retire and transfer his business to a family member.
The law under which the business now has a liquor license is only for a waterfront resort with at least 200 feet of lake frontage on a lake of at least 160 acres, or river frontage with at least an average six-month flow of 11,000 cubic feet per second, along with docks and boat launching facilities of at least a certain size. However, the river flows there have waned and no longer meet the requirements.
---
---