Thu., March 22, 2018
So much for that plan for this year's legislative session to adjourn this week…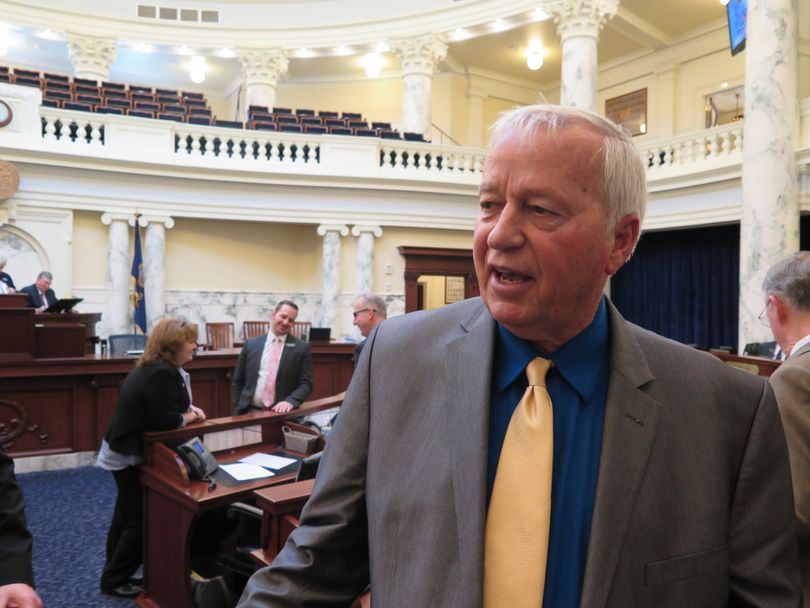 Well, so much for that plan for the legislative session to adjourn for the year this week. The House Republican Caucus is adamant that it wants to remain in session for the full five days after the final bills are presented to the governor, to preserve its option to try to override a veto. The Senate GOP caucus has reached the same decision. "Because they want to stay, we actually considered that today in our caucus," said Senate Majority Leader Chuck Winder, R-Boise. You can read my full story here at spokesman.com.
Democrats on both sides aren't enthusiastic about the plan; Senate Minority Leader Michelle Stennett, D-Ketchum, said, "We weren't asked."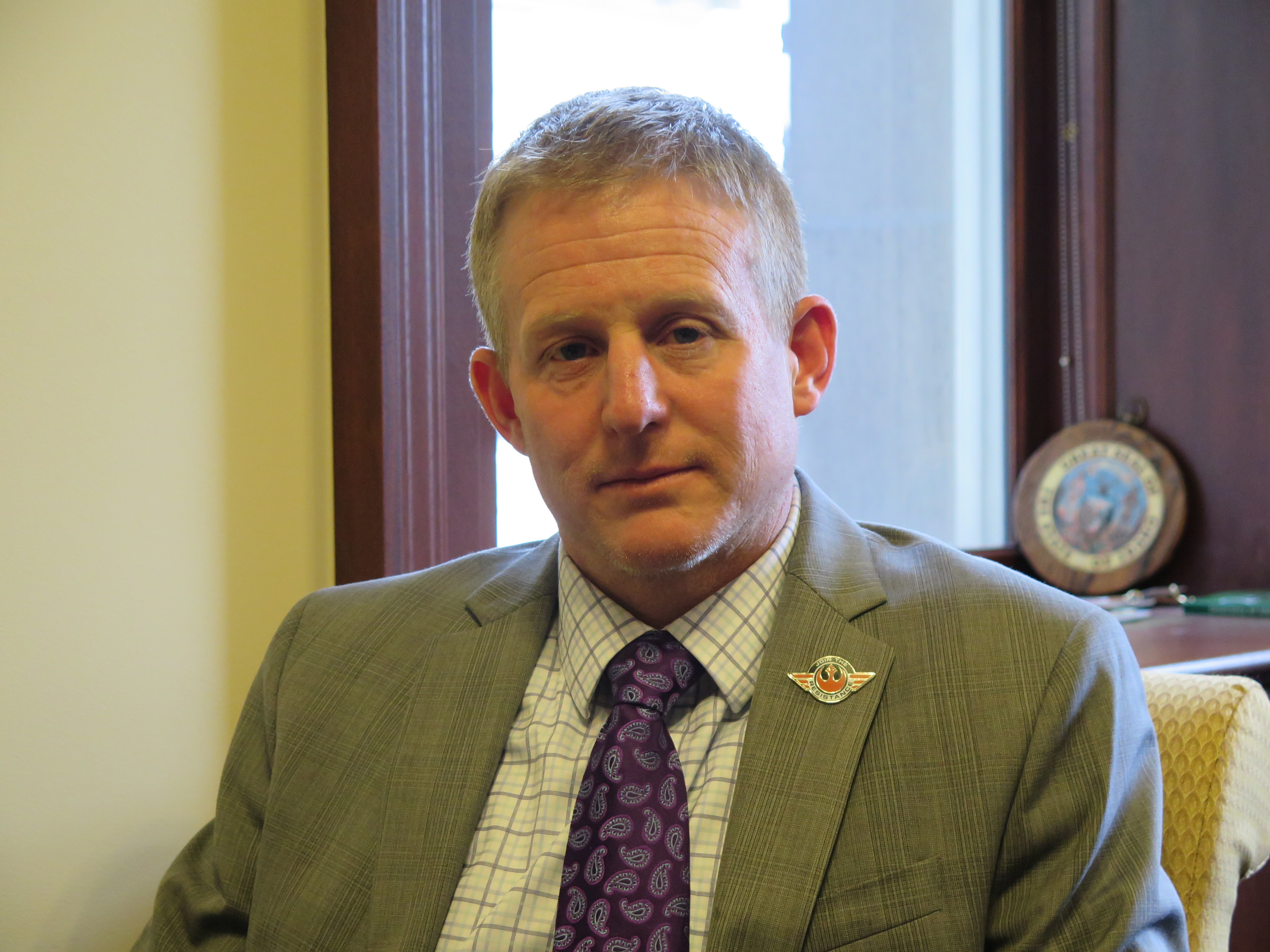 House Minority Leader Mat Erpelding, D-Boise, said, "Our caucus is of the opinion that we shouldn't just stick around for the sake of sticking around, and that it is a great expense for the taxpayers. I think we should go home and quit wasting taxpayers' money."
If the final bills are presented to the governor today, which lawmakers are hoping they can accomplish – both houses are either done or near done with their pending bills – the five-day clock, which doesn't count Sundays, would run through next Wednesday. House Majority Caucus Chair John VanderWoude, R-Nampa, said, "We told everyone, everyone better be here. If you're going to be being paid, you'd better be here and find something constructive to do."
He noted, "We get paid whether we're here or not."
VanderWoude said in the House GOP caucus, "'Most almost everyone who spoke, spoke in favor of staying the five days. They think it's our responsibility to make sure that the laws that we pass go into effect."
He added, "We don't think that there's any bills that the governor is going to veto. We don't think there's anything out there that he has a great deal of angst on." But GOP lawmakers want to make sure, he said.
If lawmakers stay in session, Otter has five days from the time he's presented with bills to sign them, veto them, or allow them to become law without his signature. Once lawmakers adjourn sine die – without a day – he has 10 days.
Last year's Idaho Supreme Court ruling that lawmakers must present all bills to the governor before they adjourn sine die – or they can't go into effect – has changed lawmakers' approach this year, VanderWoude said. "We've always had this ability," to stay in session until the governor's dealt with all the bills, he said. "It just got highlighted in the Supreme Court decision."
Of course, if the Legislature remains in session, it could pass more bills – thus extending the session further. "I would hope not," VanderWoude said.
Erpelding said, "Idle hands are the devil's playground, and the longer that we're here, the more opportunity there is for somebody to do something."
Winder said GOP senators want to stay the full five days "basically just to show the accountability – we're the legislative body. We have a constitutional responsibility to the people of the state … to provide oversight to the governor."
Stennett said she's of two minds about the delay. "It's kind of nice, when we have just had this kind of Supreme Court action … to go through that process so we know what that process looks like," she said. "And yet on the other hand, I feel like it's not the best use of taxpayer money to be sitting here in session. I can see both sides of the conversation."
Winder said the Senate plans to finish its business today, and then adjourn until 1 p.m. on Monday. Meanwhile, the House has recessed until 3 p.m.
Joint interim legislative committees also will start meeting during the five-day period.
Winder said Otter could speed up the clock by signing all the bills before next Wednesday. "If he's got 'em done on Monday or Tuesday, we can sine die at that time," he said.
---
---