Fri., March 23, 2018
The week that was…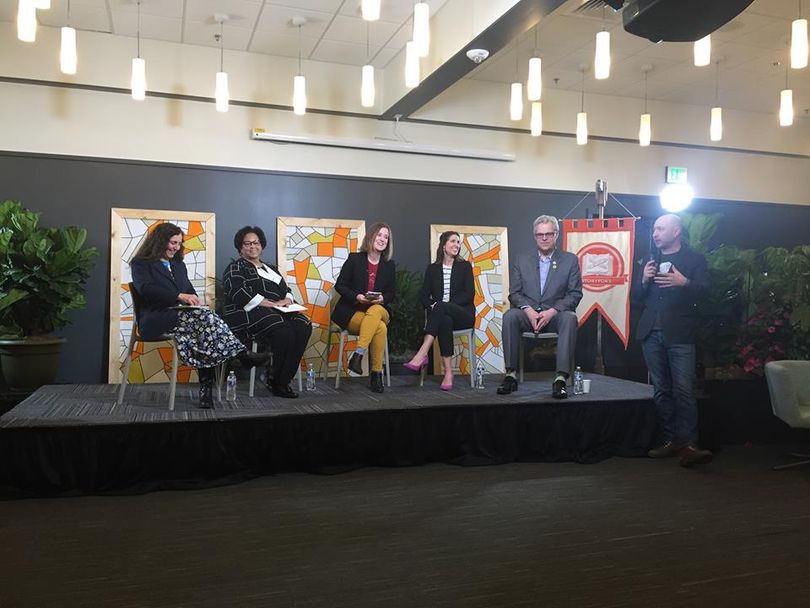 On tonight's "Idaho Reports" on Idaho Public Television, host Melissa Davlin interviews state Insurance Director Dean Cameron and Rep. Ilana Rubel, D-Boise; there's a report on health care and the debate over it in Idaho; and footage from this week's emotional House debate over returning the governor's health care bill to committee without a debate or up-or-down vote on it.
A special pundits panel was filmed before a live audience this afternoon at Storyfort; I join Davlin, Idaho Education News reporter Kevin Richert, and Sens. Cherie Buckner-Webb, D-Boise, and Lori DenHartog, R-Meridian, to discuss the events of the week, from the extension of this year's legislative session into next week to Sen. Jim Risch's unsuccessful and high-profile attempt last night to block the naming of the White Clouds Wilderness after former Democratic Idaho Gov. Cecil Andrus, delaying the Senate's vote on the must-pass budget bill until after midnight as a government shutdown hung in the balance. The panel also took questions from the audience off-camera afterward.
"Idaho Reports" airs at 8 p.m. Fridays on Idaho Public Television; after it airs, you can watch it here online any time. It also re-airs Sunday at 10 a.m. Mountain time, 9 a.m. Pacific.
---
---