Wed., March 28, 2018
Senate begins sine die goodbyes; House prepares to adjourn sine die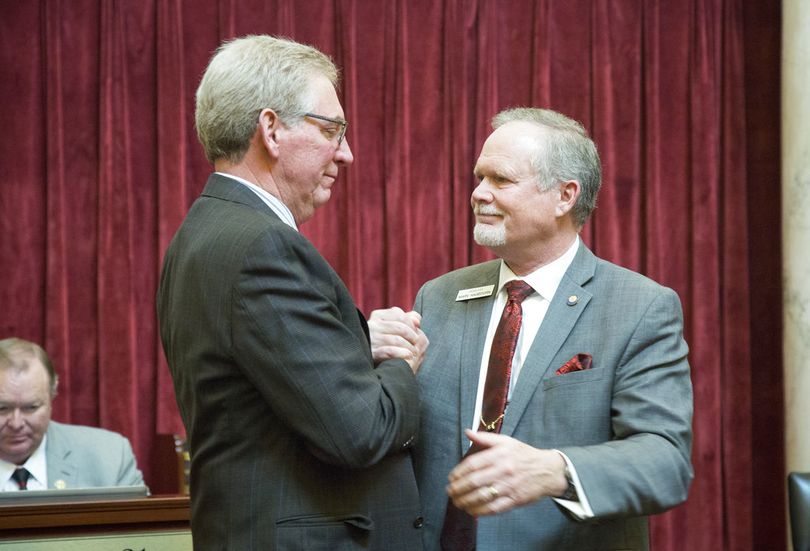 The Senate has begun its sine die goodbyes, after Majority Leader Chuck Winder told senators, "We're rapidly approaching the witching hour of 5:18 and 5:26 when the clock runs out." That's the deadline for the governor to act on House and Senate bills that were delivered to his desk by last Thursday.
"It's very bittersweet," Sen. Shawn Keough, R-Sandpoint, told the Senate; she's retiring after this year's session; she's served 11 terms – 22 years. "Senators, I know that you will each work hard to help keep our Senate traditions of disagreeing agreeably, honoring the institution of the Legislature, honoring the institution of the separation between the House and the Senate, and the separations between our branches of government. I wish you Godspeed on your work, and thank you so much for allowing me to be alongside of you in the hard work for our state."
Keough is the longest-serving female senator in Idaho state history.
Meanwhile, the House has just convened and appointed committees to notify the governor and Senate that it's preparing to adjourn sine die – without a day – meaning that its session will end for this year.
---
---