Fri., March 30, 2018
'Tireless' N. Idaho senator caps 22-year career as 'consummate citizen-legislator;' link to full story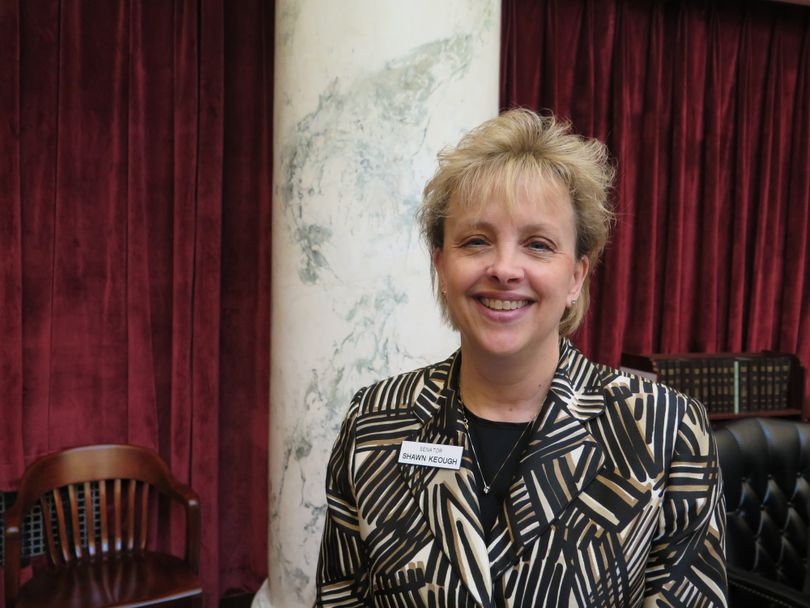 The longest-serving female state senator in Idaho history closed out her final legislative session with pride in an array of specific accomplishments, but also with a key disappointment; you can read my full story here at spokesman.com.
Sen. Shawn Keough, R-Sandpoint, who's the executive director of the Associated Logging Contractors in her everyday job, was first elected to represent the state's northernmost district in the state Senate in 1996. She's made her mark as a pragmatic fiscal conservative who championed education and the unique needs of her district in Bonner and Boundary counties – and rose to co-chair the Legislature's most powerful committee.
This year, she notes a disappointment, after she fought hard against a new abortion complications reporting law that requires Idaho doctors to quiz women about an array of health conditions and personal facts and report all the information to the state, where it will be published in an annual report.
"It's a direct violation to the privacy of every woman in the state, and we're not going to save one baby because of that legislation," Keough said. "That legislation is just astounding and wide-open."
Keough's thoughts on her final legislative session are mostly positive, though.
"Overall I guess I would say that it was a good legislative session, from the respect that our statewide economy overall is growing rapidly, and that's good for Idahoans that need jobs," she said. "We still have some challenges in some of the rural areas, but even in the rural areas, those numbers are looking better."
Gary Moncrief, political scientist emeritus at Boise State University and a longtime observer of the Idaho Legislature, called Keough "the consummate citizen-legislator."
"She is part of an impressive line of strong women to serve as co-chairs of JFAC, the important budget setting body in the Idaho Legislature," he said. "She accomplished this while fending off primary challenger after primary challenger over the years. She was tireless in her work for the state and her district, although I am not sure she was always appreciated as such. She will be missed."
---
---