Sun., May 6, 2018
Candidates flock to race for open Idaho congressional seat; link to my full story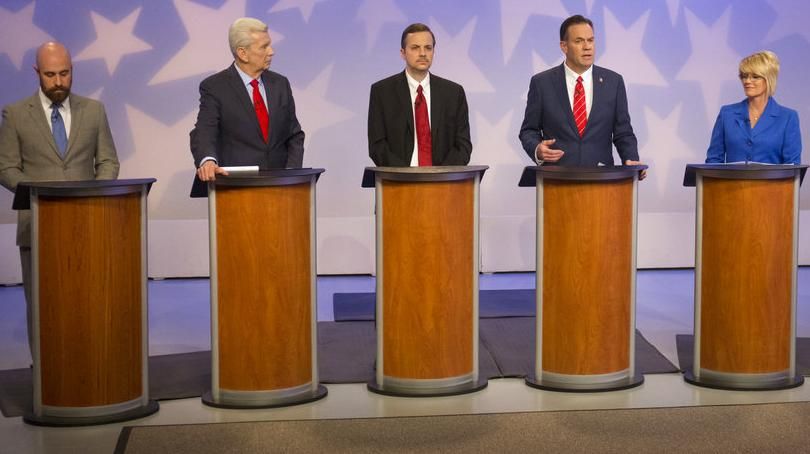 An open seat in Congress, as Rep. Raul Labrador steps down to run for governor, has drawn a whopping 10 candidates to the primary election ballot – and poses a big challenge for Idaho voters as they prepare to make their picks on May 15.
The Republican ticket alone has seven hopefuls, all of whom are hoping to capture at least a slice of the voters in Idaho's 1st Congressional District, which stretches from west Boise to the Canadian border. The Democratic ticket has three hopefuls vying for the nomination. In the seven-way GOP primary, a candidate could win with far less than a majority.
"Theoretically, it could be under 20 percent," said College of Idaho political scientist Jasper LiCalzi.
So how are voters to distinguish among the members of the pack?
"With the primary it's always difficult," LiCalzi said. "They don't have the typical cue of the party." Each candidate, he said, will "want to stand out in some way."
Some indicators that voters can examine: Who's backing each candidate and how strongly, their top issues and their stances on them, their record, their performance in debates, and how they each have tried to distinguish themselves from the others. Here's a link to my full Sunday story at spokesman.com.
---
---