Thu., March 28, 2013
2015 Mustang won't be retro, will be powered by a four-cylinder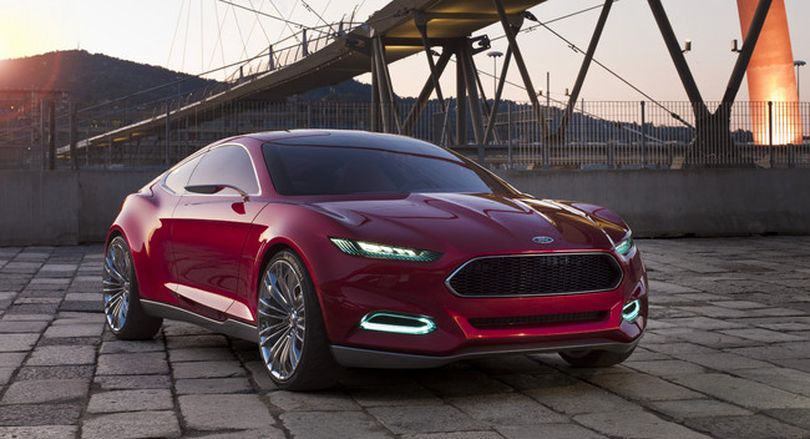 Ford is banking hard on their turbocharged EcoBoost engines to increase fuel-efficiency without sacrificing horsepower. Road and Track confirmed via an anonymous source this month the 2015 Mustang will feature a 2.3-liter EcoBoost four-cylinder, not only to save fuel but also to overpower the Stang's current V6:
"Bet on the base 305-horsepower 3.7-liter V6 sticking around as the lowest-cost entry point for Mustang buyers. That means the EcoBoost is likely to come in at over 300 horsepower, as it's unlikely Ford could otherwise sell Americans on a less powerful four-banger as an "upgrade," despite the attendant benefits related to fuel economy. The V8 will remain the range-topper in the GT, as well it should."
The 2015 Mustang's EcoBoost four will likely be a pumped-up version of the 252hp 2.0-liter engine that powers the current Ford Focus ST. When fitted in the Mustang, gas mileage should be at least as good as the car's current V6, which can manage 19/31 mpg when properly equipped, if not better - fewer cylinders mean less weight to lug around.
There's a good chance the Mustang's turbo-four will appear in a vehicle that might not look much like a Mustang at all. Ford is planning a complete overhaul of the car's next-generation styling. Word has it the retro-inspired design language will get the boot to make way for a motif Ford hopes they'll be able to sell across global platforms.
---
---