He makes it look easy…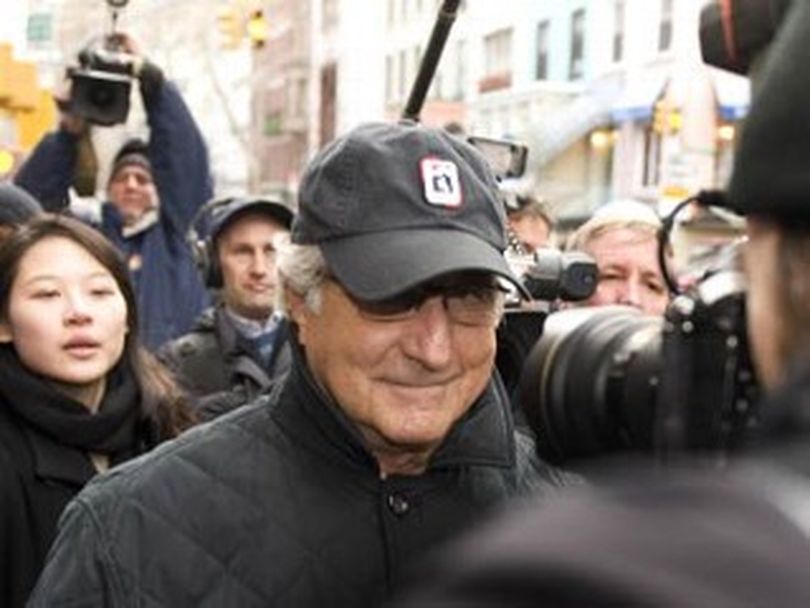 Good morning, Netizens...
Picture Credit: DON EMMERT/AFP/Getty Images
The government took steps yesterday to tighten the bail conditions for suspected Ponzi Scheme fraudster Bernard Madoff. They eliminated the bail provision that allowed Bernie to walk the streets without restriction during the day, confined to his home only during the night. The new security measures include a requirement that Madoff's family hire a security firm to monitor the posh penthouse address at 133 East 64th Street where Madoff is confined on a $10 million bond.
Aw, poor Bernie!
In this picture, Bernard Madoff walks down Lexington Ave to his apartment December 17, 2008 in New York City, surrounded by members of the news media. You have to admire a man who created a fifty billion dollar Ponzi Scheme single-handed from his own office and can smirk about it.
Dave
---
---