Picture of the Day..foreplay anyone?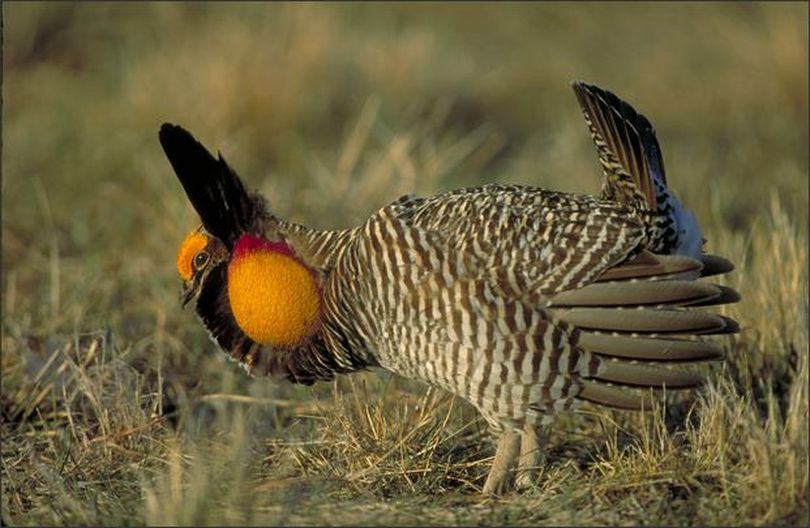 Good morning, Netizens...
Picture Credit: Associated Press (Author unknown) December 23, 2008

In this photo provided Tuesday by the Missouri Department of Conservation this appears to me to be a male prairie chicken "strutting his stuff" but I could be wrong, though.. A new state-federal program will pay certain Missouri farmland owners to set aside land as habitat for prairie chickens, which once roamed the state's prairies in large numbers.
It isn't every day that the news wire leads us to a discussion of sexual foreplay, but what the heck. It's the Internet, right? At my age in life I'll always narrow my eyes down to a squint, as if trying to remember such things, and then grin that positively evil  way before hastily adding, it's about the Prairie Chicken, right?

Dave

---
---