Sun., Feb. 15, 2009
The Queen speaks to the masses…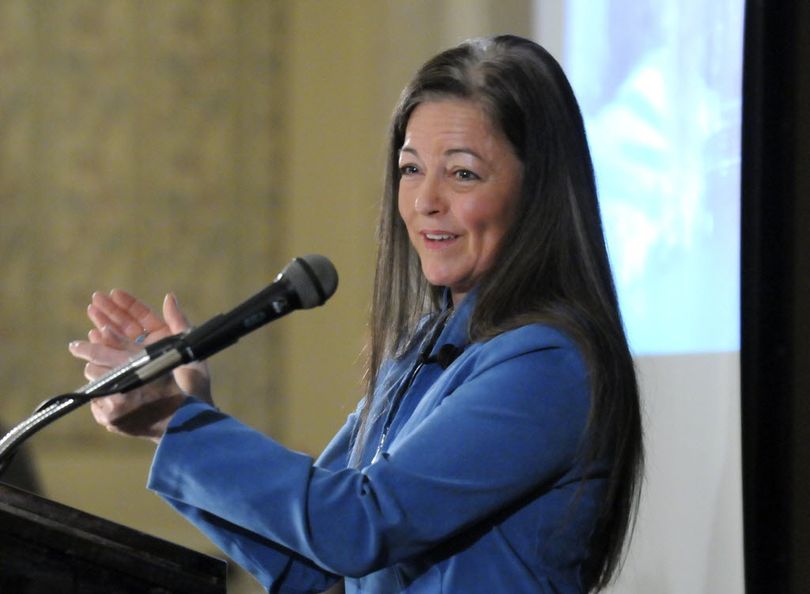 Good morning, Netizens...
While I'll concede it is probably old news already, I've spent a fair amount of time and energy trying to ignore Queen Mary's regal appearance last Friday, and/or her royal pronouncements regarding the State of our City. Unlike Doug Clark, who wrote this morning http://www.spokesman.com/stories/2009/feb/15/state-of-this-city-necessitates-pick-and-shovel/ how life in this city require a pick and shovel, my variation on the theme is what we need most of all from Queen Mary is a pitchfork and a deep pit to throw the manure. Of course if we are modern-minded we could all contribute to the purchase of a manure spreader by a company named, incredibly enough, Hagedorn http://www.hydra-spread.com/multimedia/video/tip12.php which might give Coeur D'Alene's leading citizen acid reflux. It would add new meaning to the term bulk transfer though, wouldn't it? I can see the vision of a modern-day Hagedorn manure spreader working its way North along Monroe Street distributing the manure from City Hall equally on both sides of the street.
We can only blame the ails of Spokane on the massive snow storms for so long, Queen Mary, and then eventually the City of Spokane has to begin taking responsibility for their own inept handling of various city functions such as streets. A group of like-minded friends are still taking bets on how it will be before you can see the curbing on both sides of Hamilton. Word among the group is it will be a few days after temperatures hit 60 degrees, but not before, because the City is not responsible for what is between the curbing on Hamilton. Nor most other streets for that matter.
Of course Doug Clark made specific mention of the $600,000 of drug seizure money that the Police Department unlawfully spent, but I submit that pales by comparison to the sordid tale of Detective Jason Uberuaga, who set new records for creative use of a City equipment. Let's see here: pictures of a topless babe using a city-owned digital camera, sex in a squad car in front of a bar (which beats the old records) and then driving a squad car while intoxicated. According to my wild speculation, I would imagine that Uberagua is probably atop the Police Guild's most popular officer of the year for setting such high standards of excellence yet still keeping his job. Of course, Queen Mary didn't dare mention this in her litany of excellence. It might offend the Police Guild, and we cannot have that, now can we?
What she did mention effusively were her staffers, who repeatedly have demonstrated excellence at the job of performing endless mind-boggling bureaucracy and also giving a high-five to Avista Corporation for all the nifty bureaucratic functions they perform for the City of Spokane while most of us struggle to pay our electric and gas bills.
I'm giving Queen Mary a C- for her report and then I'm taking bets this will be yet another one-term Mayor.
Dave
---
---