Thu., Feb. 19, 2009
James Dean meets Schwarzennger…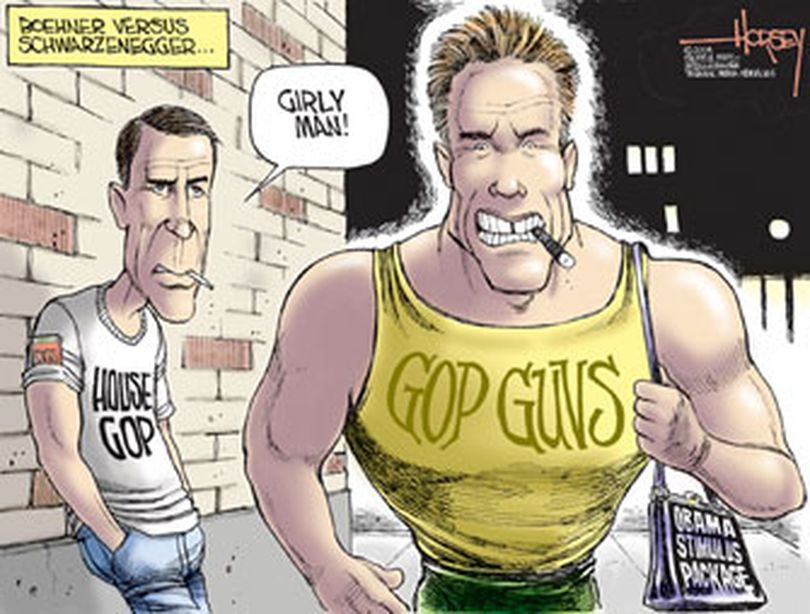 Good evening, Netizens...
David Horsey seems a bit obtuse in this morning's cartoon.

Most opinions of the current debacle unfolding in California are that Governor Schwarzenegger took the path of least resistence to try and save his state economy. It is either take the Stimulus Package and hope for the best, or face certain bankruptcy. Much like everything else taking place across the country, Republican Boehner does not like that. That means despite the Stimulus Package beneath his arm, Schwarzenegger will still have to massively cut the size of state government and raise taxes.
Could it be this time the tax increases will be across the board, instead of simply the rapidly-fading Middle Class?
That might be what is coming in the future. That or bankruptcy.
Dave
---
---