Sat., Feb. 21, 2009
Is the Inauguration already over?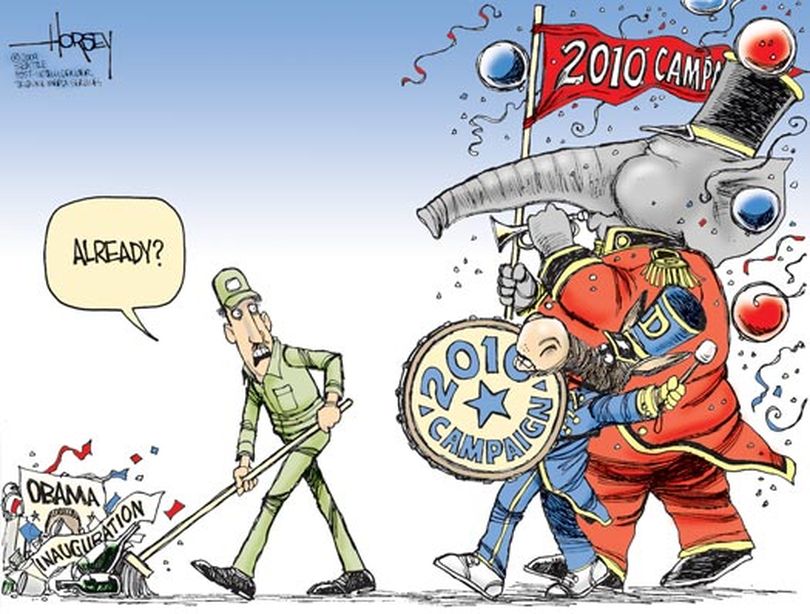 Good morning, Netizens...
My goodness, according to David Horsey's cartoon this morning, they haven't finished cleaning up the mess from the Obama Inauguration yet and now some members of our Congress are already warming up their election campaigns?
Wait a minute! They haven't even torn down the massive platforms from which Obama made his inauguration speech, and the seats where all the illuminati of Washington's unwashed masses sat posing for the cameras, and now some of these same people are campaigning?
Oh, dear!
I conceive of a new federal law that says no candidate may begin their election campaigns until the trash from the previous campaign and/or inauguration has been cleaned up. Does that make sense to you?
Dave
---
---