Thu., Feb. 26, 2009
Is that all there is?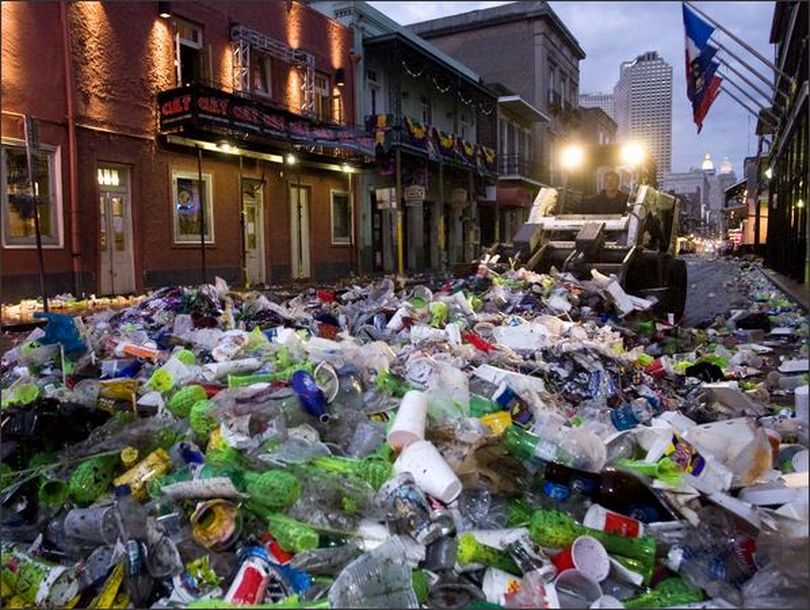 Good morning, Netizens...
This AP picture of the post-Mardi Gras Bourbon Street pretty much summarizes the day in my opinion, and what a party it was! According to the numbers crunchers, they had more people attend this year's Mardi Gras than since before Hurricane Katrina pushed a wall of water down Bourbon Street and other near-sacred places in New Orleans.
It almost reminds me of the snow that fell earlier this winter, since it is snowing again today! At least in New Orleans they have the trash removal in seemingly good hands.

Judging by the piles of trash, as Mardi Gras goes, it must have been a doozy of a party! Did you ever go to Mardi Gras?

Dave
---
---