Tue., March 3, 2009
How troubling is the KKK?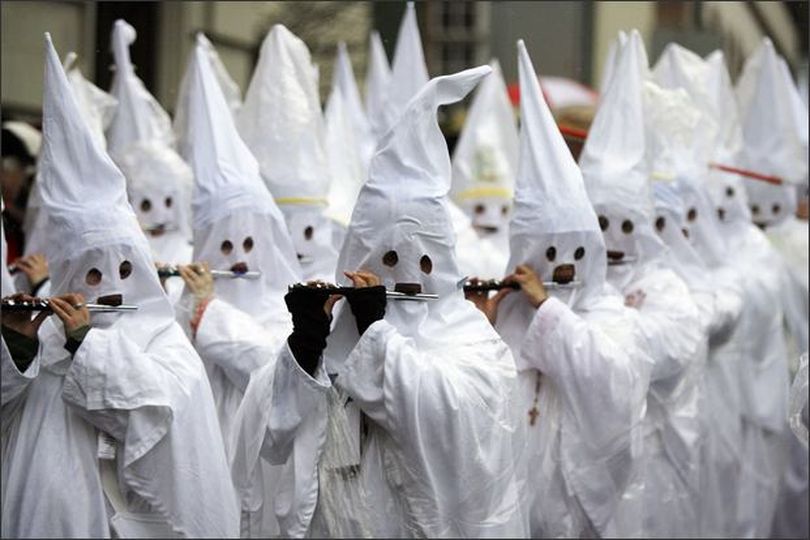 Good morning, Netizens...
Let's open this morning's salvo of thoughts introspective with a picture of revelers wearing masks during a parade through the streets of Basel, Switzerland, Monday.
I cannot and should never speak for everyone, but I feel relatively certain that most black families in the Deep South (as well as other parts of the country) probably wince, or at least feel a momentary hesitation upon looking at this picture. Although the cutline of this AP picture tells us little about the significance of men/women dressing in white sheets marching down the street playing music in far-off Basel, Switzerland, with just a momentary bit of investigation, I have already found several reasons why dressing in white robes with pointy hoods, marching in a parade in Basel, Switzerland and America's horrid racial strife all seem to have common factors.
I truly believed that the KKK, and its various factions thereto, had expired and faded into insignificance, but is this picture somehow inexorably tied to America? If not, what is the significance of men/women wearing the dreaded white uniforms with pointed heads? History, at least the brief synopsis I read this morning, suggests that the Klan may have seen its origins in Switzerland, long before now.
Does this picture trouble you in any way?
Dave
---
---