Tue., March 3, 2009
Retrospect on Blogfest 2009…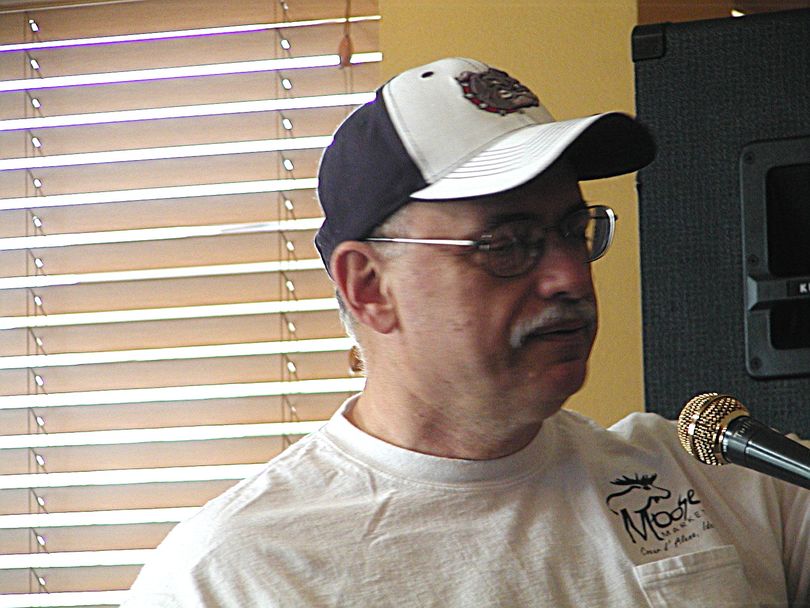 Good morning, Netizens...
Before this week gets moving along too quickly, I should extend a warm thank you to Dave Oliveria and the various netizens of Blogfest 2009 for the warm and fascinating afternoon, not to mention the pizza, the pop and the camaraderie. Since this was the first time I attended one of these events, I had no preconceptions about my limited role in it; actually I was ambivalent about the entire event, right up to when I met Dave Oliveria for the first time.
My darling Jeanie had invited me, and despite a full load of work on an otherwise hectic weekend, I felt honor bound to at least make an appearance. Within minutes of my arrival, however, I soon felt as if I were attending a family reunion: someone else's family, that is, and I stuck around to see if that first impression was durable enough to last over time. Like portions of my real-life adopted family, however, it took people less than 10 seconds to welcome me to the fray, despite the fact only a few of them actually remembered who I am, why I write or how I came to enter their lives. They were not strangers very long, which is the "other" reason these Blogfests have been held 5 years in succession.
It did not take very long to understand why the terms blurker and blogger both apply to a wide variety of the kindly people who made themselves right at home with one another. They talked about their Avatars, those cute pictures and images that represent their faces in the Blog world, about Bob being given the boot and inevitably, the news about Northern Idaho, but most of all they talked about their places in the sun.
It was only mentioned a few times that Huckleberries Online is a national phenomenon, or that these people, some of whom have been blogging on Huckleberries since its inception over 5 years ago, are like virtual Town Criers going forth from house to house carrying and discussing the news. Is this the "new journalism" of which we have read so much? In the face of the inexorable deterioration of print journalism as we have known it to be for most of our lives, I continue to feel that something of substance will have to come along to take its place in our lives, and perhaps Huckleberries Online may be a harbinger of our futures.
Doug Floyd said it: "Why is it people will buy an expensive glossy magazine at the grocery store, but will not walk out onto their front porch and pick up the morning paper?"
That, my friends, seems to be the question which Dave O. may have answered. Granted, nobody understands it, even those people who feed and sustain it each day. However, it is a self-sustaining feast, a virtual cornucopia of ideas and truly a virtual community, for which I am delighted to have attended.
Dave
---
---