Thu., March 5, 2009
Another feisty bird…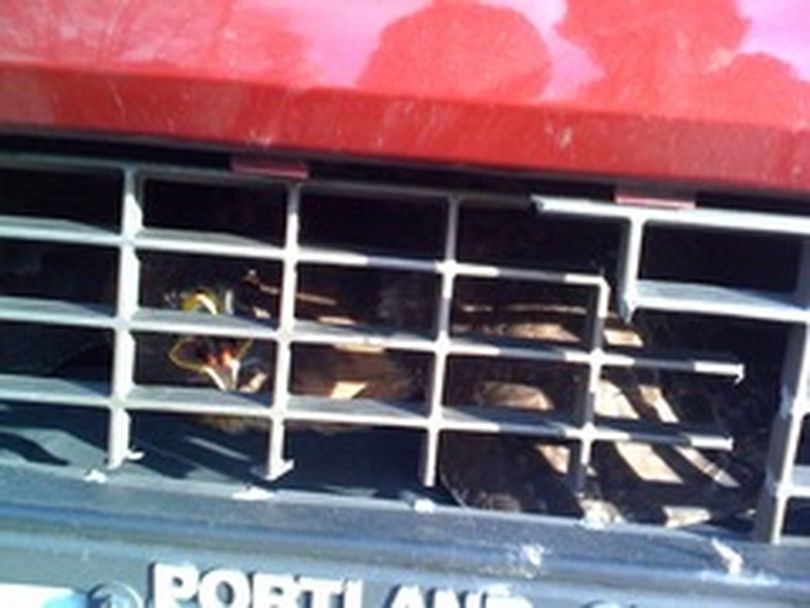 Good morning, Netizens...
Here we have another bird story, this time a bit closer to home. An Oregon driver hit a red tailed hawk on Interstate 5 the other day, but figured after colliding with the bird at 70 MPH the bird probably didn't survive the collision with his Explorer. However, when they reached their destination, they were surprised to find a "feisty" red tailed hawk trapped between their plastic grill and the radiator.
Donning some leather gloves, an Oregon State Patrolman managed to extricate the bird, and transported it to the Audubon Society of Portland's Wildlife Care Center. There was another surprise: the hawk apparently had only minimal injuries, and is currently receiving treatment before it is slated to be returned to the wild.
Who said the country isn't going to the birds?
Dave
---
---