Sun., May 3, 2009
Obamas walking hand-in-hand…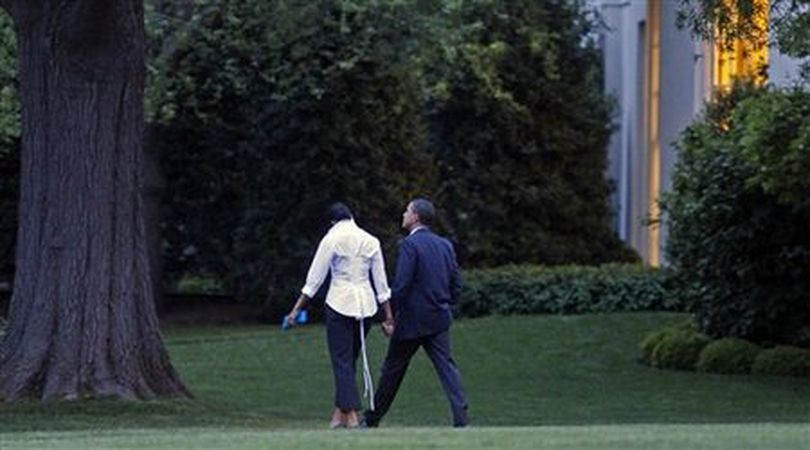 Good evening Netizens...
You have to admit it is difficult getting away from the office when you are the President of the United States, but on a romantic Spring evening, the Obamas seem to have accomplished that task, as they went for a walk hand-in-hand across the White House lawn, leaving the reporters and the Secret Service in the dust.
They had just returned from an evening dinner, which was a bit more chaotic than what most casual diners would face, complete with police tape, demonstrators and people crowding into one another wanting to see the First Family up close and personal.
However, once back at the White House, they began strolling almost as soon as they had returned.
I cannot recall ever seeing a President and his wife walking hand-in-hand before, but perhaps that was just I wasn't watching. Somehow I could never envision either Bush family as being particularly romantic, but I can certainly imagine romance in the White House now.
Is it just me or has romance in the White House taken a turn for the better?
Dave
---
---