Rootie tootie and prostitutie…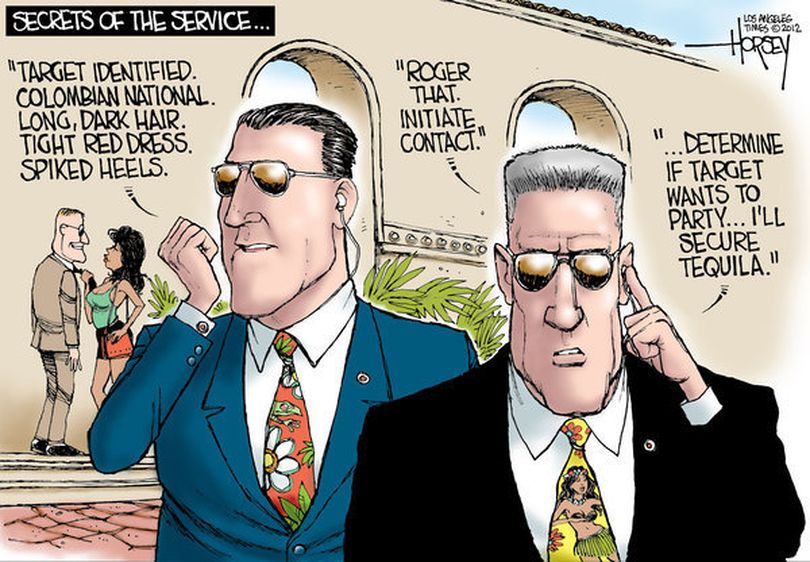 Good morning, Netizens...
America's image has taken a severe hit with the scandal of the Secret Service, members of the Armed Forces in Columbia. This gives President Obama yet another mini-crisis that the Republicans can use against him. After thinking a moment, recalling former President Bill Clinton and John Edwards' inept sexual fumbling around while in a public office, I guess my question would be whatever were these men thinking about? Whether from moral principle, fidelity to wives, concern for doing a good job, mere frugality or simple fear of getting caught, there are plenty of men – certainly almost all the men I know – who would not have done what these Secret Service agents did.
Perhaps it only complicates matters further that in Columbia, prostitution is legal. Oh well, let us eat, drink and be merry for tomorrow we may die. After all, we are armed and paid to take a bullet for the President, are we not? I'm afraid that is not the way most citizens see it.
Dave
---
---