Ray Bradbury dies at age 91…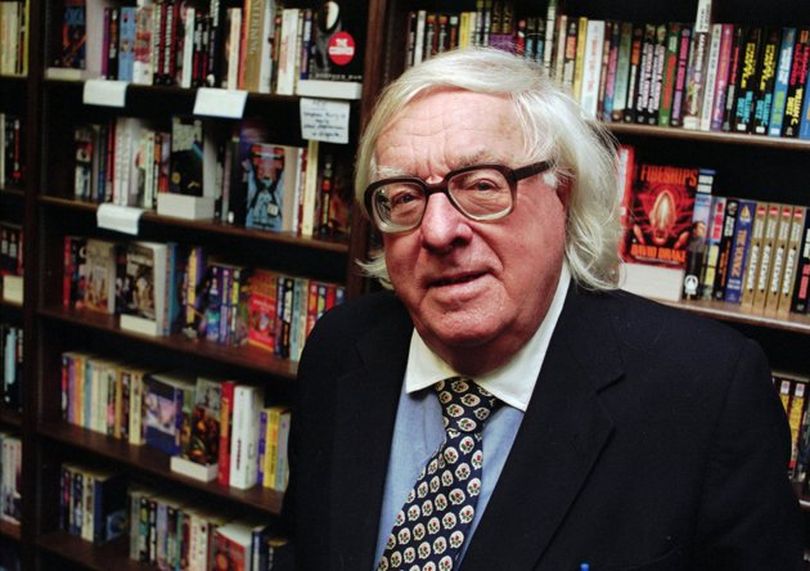 Good afternoon, Netizens...
Ray Bradbury, one of my personal heroes, a Pulitzer Prize winning writer who paved the road of imagination for an entire generation of those who still believe in its power, has died at age 91 yesterday, and I fear the world of writing will be far worse off for his absence. Although Bradbury wrote a plethora of stories, the story he wrote which most-deeply touched me, "The Fog Horn", tells a sad tale of a prehistoric beast that calls forlornly to a mate who will never answer, for it is mistakenly calling to a foghorn. Although the years have passed since I first read this short story, I will never forget the horrible sadness of this brand of unrequited love, as the primordial beast from the deeps destroys the old light house.
One of Bradbury's primary works, Fahrenheit 451, still resides on my bookshelf along with "The Martian Chronicles", and while both volumes are tattered and somewhat dogeared from decades of reading, they remain as cherished as they both were the first time I turned their pages, diving deeply into the magnificence of Bradbury's talent for writing resoundingly-good tales woven through and through with threads of occasional genius and the unspoken belief, on the author's part, that life is richly full of wonder.
Some reviewers have called Bradbury "the world's greatest science fiction writer", but little do they know, for he was first and foremost a writer of superb fantasy, tinged with myths, fables and metaphorical largesse.
It has been years since I last heard the majestic voice of the foghorn blowing along the coast of San Francisco, down by the shoreline where I often spent foggy evenings near the Cliff House, and I have often wondered if or when a beast from the sea will come to call for its mate in the fog.
Thanks to Ray Bradbury's vivid imagination, generations may come during which others will ask that same question, as unrequited as a giant beast from the depths of the ocean calling to what it imagines is a long-lost lover from long ago.
Rest in Peace, Ray Bradbury. You will be missed.
Dave
---
---