Sat., Nov. 24, 2012
The Grand Experiment…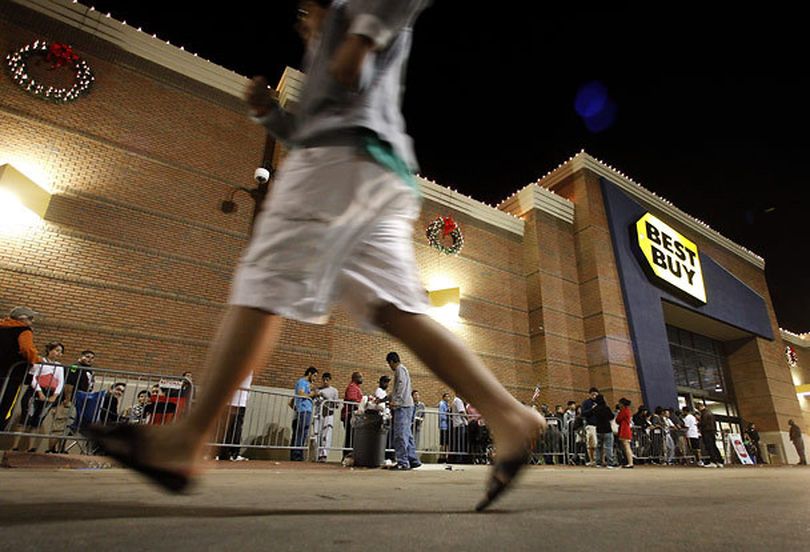 Good morning, Netizens...
Good morning, Netizens...
Yesterday was an experiment. Shoppers stand in line outside a Best Buy department store before the store's opening at midnight for a Black Friday sale, Thursday, Nov. 22, 2012, in Arlington, Texas. Black Friday, the day when retailers traditionally turn a profit for the year, actually got a jump start this year as many stores opened just as families were finishing up Thanksgiving dinner. Stores are experimenting with ways to compete with online rivals like Amazon.com that can offer holiday shopping deals at any time and on any day.
Was the experiment successful? While consumer demographics are not known at the present time, according to several Big Box stores, shoppers waited in long lines outside stores, such as Best Buy, Sears and various shopping malls just shortly after Thanksgiving Day dinner to grab bargains off the shelves.
Walmart and Best Buy both called this year's Black Friday event its "best ever."

Although my son-in-law and his children hit some of the local mall stores, I did not. As Jeanie stated so eloquently in her post "Never on a Sunday" it is far too materialistic for me.
Dave
---
---