Thu., Nov. 6, 2008
Paint your wagon…natural
Daily Tip # 357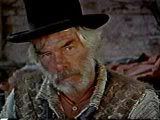 That's Lee Marvin and he's usually a very angry man. Except when painting. Then he gets woozy and
breaks into song.
Natural paints have every color you desire and will leave healthier coats. You'll find they have little or no VOC (volatile organic compounds) which are released after paint is dry. Regular paints usually contain such bad ingredients as benzene and formaldehyde which can trigger asthma and allergies. Missed a spot: Check out
Earth911
to find out where to recycle or donate leftover paint, and be sure to check their
paint calculators
so you can purchase the right amount you need.
---
---