Thu., Nov. 6, 2008
The Spovangelist: Spreading the good word of the city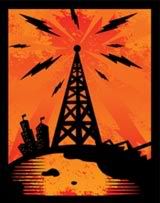 One of the best blogs in Spokane,
The Spovangelist
is constantly pushing us to try harder for the betterment of our city. It's a wonderful resource for off the beaten path treasures, critical commentary, and innovative ideas that all form a lively dialogue about Spokane's identity. In the most recent post, titled
Festival Of Fair Trade
, the author previews a local upcoming event with a challenging observation: "Why has familiarity with 'Buy Organic' outpaced the concept of 'Buy Fair Trade' in the minds of the average consumer? Maybe it's because organics have been swept up in the current of American's personal health craze, while the benefits of Fair Trade seem more remote and altruistic. Regardless, the more time you take to learn about the principles of Fair Trade, the more likely you are to seek out such products." Awesome.
---
---