Tue., Jan. 13, 2009
Spokesman-Review story roundup
Indefensible. That's the immediate word that comes to mind when describing the Coeur d'Alene Mines Corporation battle in the U.S. Supreme Court to dump waste into an Alaskan lake at Tongass National Forest.

A horrific practice of the past, the mining company believes the Kensington location near Juneau should be able to pump 210,000 gallons of tailings into a waterway during the mine's projected 10-year life, killing fish and creating a toxic legacy. Oh yeah, it's actually a gold mine. Only in the last frontier. More.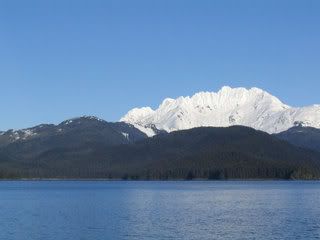 Image courtesy of Kensington Gold.



Also, last night the Spokane City Council overrode Mayor Mary Verner's veto for shoreline regulations on a 900-foot section in Latah Creek owned by former Spokane CEO John Pilcher. But as councilman Richard Rush said, changes to the property may not stand because the plan must ultimately be approved by state Department of Ecology officials. More.
---
---