Wed., Dec. 29, 2010
Spokane walkability
If you're down with this blog, you're probably familiar with Walk Score. The site calculates the walkability of an address based on the distance to nearby amenities and measures how easy it is to live car-less.

I had fun with it recently and noticed some site changes including a score for each neighborhood in Spokane. When I entered my address in Browne's Addition, I received the following message:

Brownes Addition is the #3 most walkable neighborhood in Spokane. This neighborhood is Very Walkable with an average Walk Score of 76. Brownes Addition has 2,601 people—or 1% of Spokane's population. Brownes Addition is similar in walkability to Peaceful Valley and Logan. Brownes Addition's Walk Score is 22 points higher than Spokane's Walk Score of 54

Walk Score: 76

Population: 2,601

Pretty cool. Of course, Spokane has such a Balkanized neighborhood governing structure with a total of twenty-seven neighborhood councils you can walk from Cliff-Cannon to Manito, the former earning a much higher score, and not know the difference when crossing boundaries. Even though Browne's Addition came in at number three, a nearby neighborhood like West Hills came in at a low twenty-four ranking. Why? West Hills has a few of the best walking views in the city. It's beautiful with several parks but grocery stores and places of employment are a drive down steep Sunset Hill with not much pedestrian connectivity.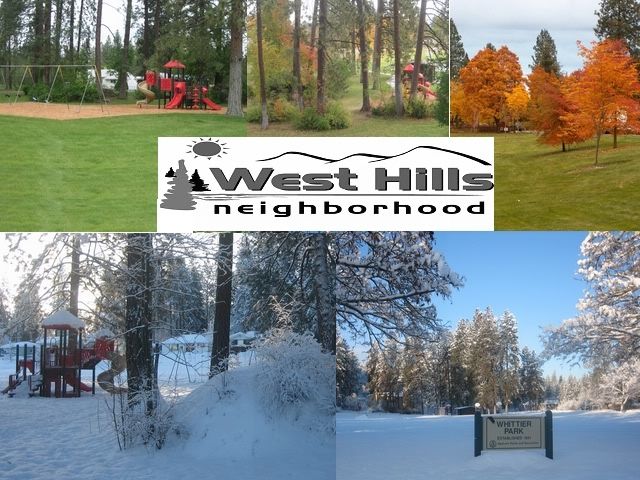 Unfortunately, Walk Score ignores how pretty an area is for walking. But it's a valuable tool to look at for choosing a neighborhood when your priorities are saving transportation costs and improving your health.
Here's the full list for Spokane neighborhoods. Go here to use the neighborhood map and geek out on your walkability. Note the site errors: Moran Prairie should be Southgate and Thorpewestwood should be Grandview-Thorpe.

Neighborhood Score
1.Riverside 94
2. Peaceful Valley 79
3. Brownes Addition 76
4. Logan 72
5. Cliffcannon 69
6. Emersongarfield 68
7. North Hill 67
8. West Central 65
9. Nevadalidgerwood 62
10. East Central 59
11. Bemiss 55
12. Hillyard 54
13. Rockwood 53
14. Chief Garry Park 50
15. Comstock 47
16. Lincoln Heights 47
17. Manitocannon Hill 47
18. Whitman 45
19. Northwest 43
20. Moran Prairie 40
21. Minnehaha 39
22. Balboasouth Indian Trail 37
23. North Indian Trail 35
24. West Hills24
25. Latah Valley 23
26. Five Mile prairie 22
27. Thorpewestwood 11
---
---