Wed., March 17, 2010
Who's to blame for obesity?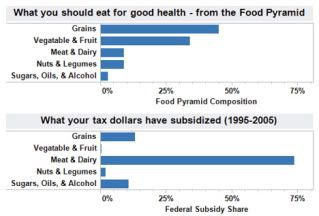 From Stephen McDaniel at Freaklytics.

Here's an alternative take. You're looking at the correlation between subsidies and federal nutrition guidelines. In the next chart, McDaniel changes the numbers to display how the federal government would have to change agricultural subsidy spending to connect with federal nutrition guidelines.










900% Scary, isn't? Read more at Treehugger.


---
---