Wed., Sept. 29, 2010
Spokane Bike and Ped Count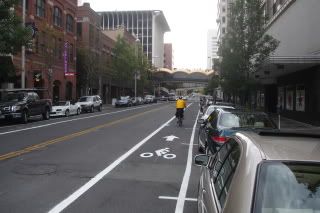 We need you. Yes, you. The Cascade Bicycle Club is conducting another Bike and Pedestrian Count on Oct 5-7 and volunteers are needed to help with transportation planning by collecting usage counts. Below are the Spokane locations. The times are from 7-9 am and 4-6 pm each day.




E 5th Ave and S Sherman Street
W 4th Ave and S Washington St
W 2nd Ave and S Howard St
W Spokane Falls Blvd and N Howard St
E Mission Ave and N Perry St (Centennial Trail)
W Buckeye Ave and N Post St
Addison St. & Rowan Ave. intersection
Driscoll Blvd. & Queen St. (3-way intersection)
17th Ave. and Bernard St. intersection
Southeast Blvd. & Rockwood Blvd. (3-way intersection)
You have to register to create a login and volunteer HERE. Check the Washington State Department of Transportation announcement HERE and the Cascade Bike Club announcement HERE.
---
---