Wed., Oct. 10, 2012
12 Green Questions For The Presidential Candidates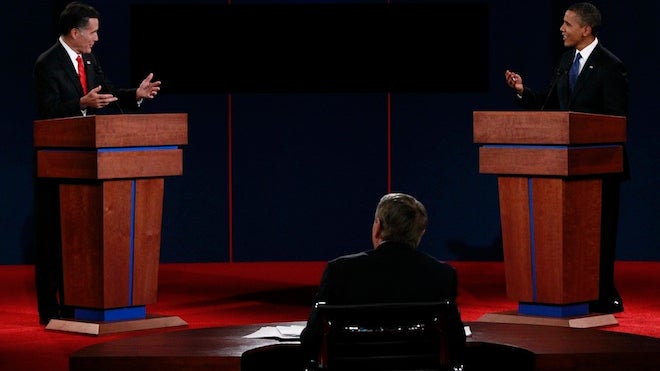 Round two of the Presidential debates goes down next Tuesday, October 16th at 5:30. If you watched the last one, I hope you shared my disappointment in the lack of environmental questions, especially given what's at stake this election in terms of energy policy and adapting to our changing climate. Mat McDermott at Treehugger has an intriguing list of "12 Green Questions" to pose to the candidates if he was moderating a special presidential debate on environmental issues.
McDermott doesn't waste time, starting with "Given the forecasts for sea level rise over the coming decades, and the increased risk from natural disasters this brings to our coastal communities and several of the nation's largest cities, what would you have the federal government due to help states and cities prepare for rising seas?" Read the full list HERE.
What environment questions would you like the presidential debate moderators to ask?
---
---