Mon., July 7, 2014
The one American city where cars have been banned since 1898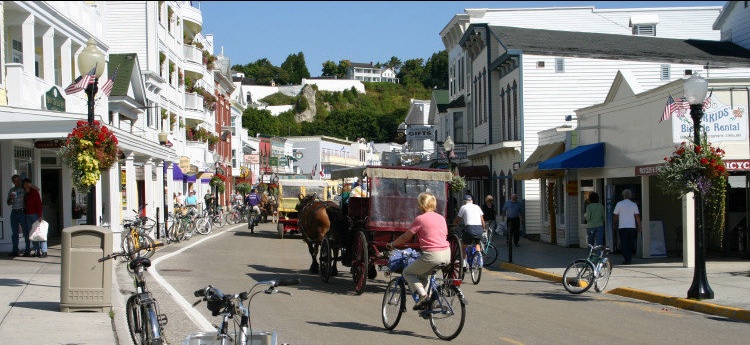 I'm not making this up: Since 1898, Mackinac Island, located just offshore of mainland Michagan, in Lake Huron, has banned cars. When cars first began to appear on their quiet roads, they were referred to as "mechanical monsters," and the local council took action. To quote:
Resolved: That the running of horseless carriages be prohibited within the limits of the village of Mackinac." — Mackinac Island Village Council, July 6, 1898.
And it still holds today! "The air is cleaner and injuries are fewer," writes Jeff Potter, who published an article about Mackinac in the Bicycle Times. "Island residents are healthier due to the exercise. There's a cherished egalitarianism: everyone gets around the same way. They also save a tremendous amount of money that would normally go to commuting by cars."
---
---