Sat., Nov. 5, 2011
Fall Canning: Recipe Round Up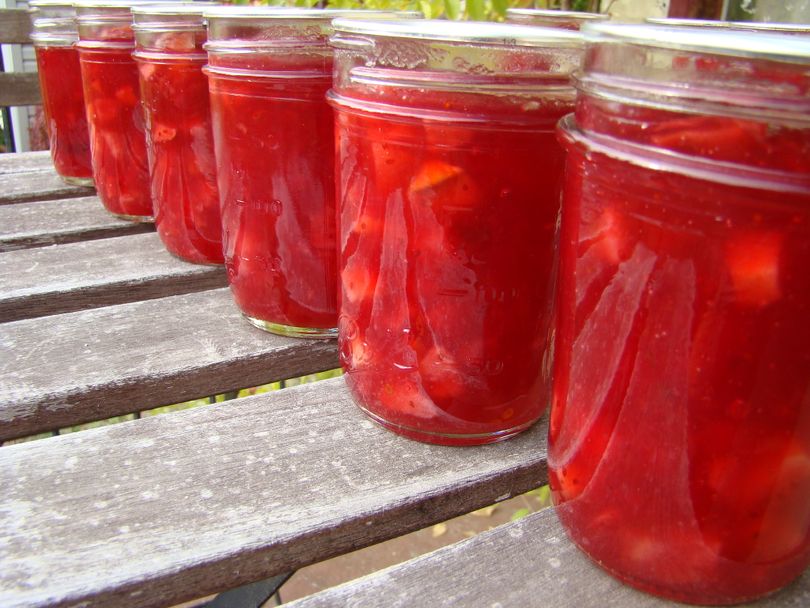 The craziness of the canning season is slowing, but I've found a few recipes that are not only worth a try, but absolutely delicious and make your house smell like Christmas.
Apples, and even some pears, are still widely available from local farms, and don't forget that dried fruits are also safe to can when mixed with high-acid fruits like apples.
Here's a round up of some recipes I have made recently. The Apple Cranberry Jam will be making an appearance at Thanksgiving, and the spiced cider jelly tastes like fall.
Mincemeat from David Lebovitz. I made a different mincemeat recipe in a larger batch to can, but this one is very similar. My father loves mincemeat tarts, and I must say, I may be a fan now too.
Apple Cranberry Jam from Food in Jars: Tart and sweet all at once, this recipe will be the perfect accompaniment to Thanksgiving dinner and a turkey sandwich.
Apple Cider Jelly from Culinaria Eugenius: I added cinnamon sticks, a few whole cloves and a star anise to the cider before making the jelly. I like the addition of mild spices, but took them out before cooking so they didn't overpower the cider.
Pickled Seckel Pears from Serious Eats: Sweet, spiced, and pickled all at once? Yes, please! Another great side or addition to a cheese plate.
What are your favorite fall canning projects?
---
---