Fri., Sept. 30, 2011
I'm back (with wedding flowers)!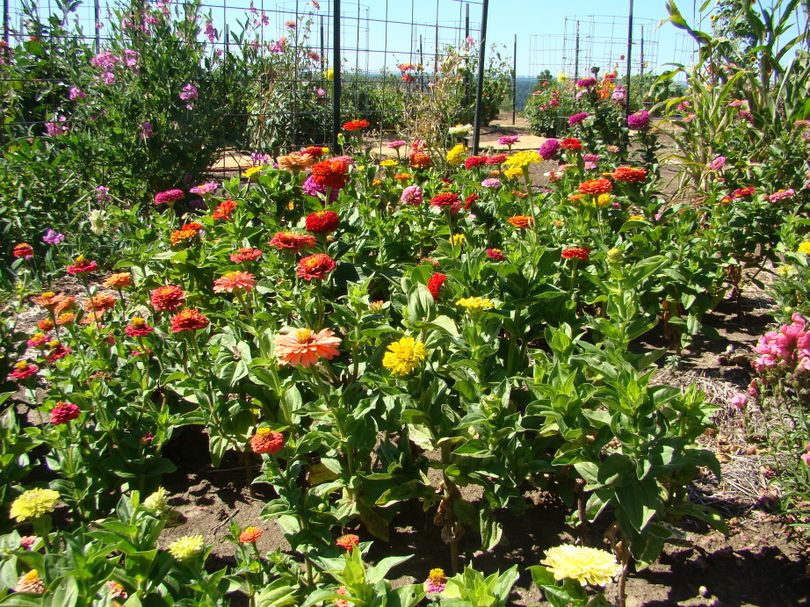 Sorry for the hiatus, readers. Thanks for sticking with me. I'm now married, a little less crazy, and back full force with all sorts of Dwell Well crafty goodness.
I've been asked recently if I could post more of the DIY projects Ethan and I created for the wedding, and while this site is not wedding-centric, almost everything we made could be used at any celebration, or even as everyday home décor. Our goal was to add details to the venue that made the day unique, but to resist over decorating. Over doing decorations is easy when you take on the decorations. The key to an elegant, comfortable wedding, is to hold back. Allow guest to see the details of the décor, rather than overwhelming them with stimulation everywhere.
One of the most earth friendly things you can do on any occasion, and especially for a wedding is to choose flowers carefully. Flowers are expensive, especially when they are shipped from hothouse growers. And they are beautiful, but not so good to the world they grow in.
When planning our flowers, we decided to keep them simple. I wanted our wedding flowers to look like they'd been picked from the garden—and they actually were. A good friend is a master gardener, and she grow the flowers in our bouquets in her garden. They were the most interesting and beautiful flowers I have ever seen.
In the spring Janice and I sat down with a seed catalog and chose the flowers for the bouquets. Working with germination and blooming timelines, she planted and cared for the flowers that ended up in our bouquets.
I know I'm lucky to know someone who can grow nearly anything, but I believe anyone can learn to garden. It takes time and care, but the results are far better than hothouse flowers—for the earth and for the result.
Simplify the bouquets—choose 2 or 3 varieties of flowers. In classic containers, they will shine. The picture above showcases the zinnia garden that went into our bouquets. The simplicity of the blossom and the variety of colors made them perfect for cut flower centerpieces.
Next week, after I gather some photos, I'll post about building bouquets. It's easier than you'd think!
---
---