Thu., Feb. 25, 2016
Details of the Gonzaga-UW medical school partnership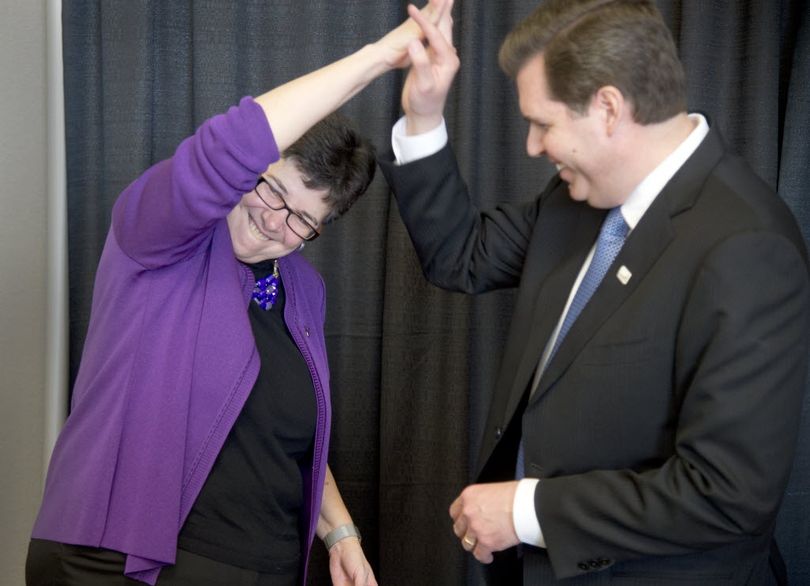 Here are some details in the deal signed Wednesday to bring University of Washington's School of Medicine to the Gonzaga campus. The full agreement is attached to this post.
The partnership will be called "University of Washington School of Medicine -- Gonzaga University."
Gonzaga will provide UW the names of faculty interested in teaching in the program by March 31.
UW and Gonzaga will jointly select faculty to teach in the program.
If there are not enough qualified Gonzaga faculty member interested in teaching in the program, UW will hire staff from other universities.
Faculty who teach in the program will remain in Gonzaga's tenure system and will be paid by Gonzaga.
Gonzaga will be allowed to provide input in the selection of medical students to the program and Gonzaga faculty will participate in interviews of candidates for the program.
Student in the program will be enrolled in the UW but will hold "secondary registration" at Gonzaga.
Students will be expected to abide by both UW's and Gonzaga's student conduct rules.
Gonzaga can remove a student who has violated rules from the program at Gonzaga but may not expel the student from UW. If UW determines the student shouldn't be expelled from UW, the student may be moved to a different campus.
Gonzaga will appoint an executive director to oversee the partnership.
Gonzaga will provide all necessary facilities. If Gonzaga can't provide a needed facility, UW will secure what's needed as close as possible to Gonzaga's campus.
By the end of April, Gonzaga's and UW's president will select members to serve on an advisory board of no more than 15 members from "representative healthcare and civic sectors of the Spokane community."
Gonzaga and UW will "pursues opportunities for research collaboration and will establish a task force focused on developing collaborative research projects.
Estimated cost of the program, which will be paid by UW to Gonzaga, for the 2016-2017 and 2017-2018 academic years is $1.5 million a year.
Estimated cost for 2018-2019 academic year is $1.7 million.
Estimated cost for 2019-2020 academic year is $1.8 million.
Gonzaga will provide "exclusive use" of the Schoenberg Center as the primary location for medical students.
The building will be available for UW's use by June 24.
Gonzaga will renovate first-floor restrooms and create a lecture hall that can accommodate 60 students.
---
---