Fri., Feb. 26, 2016
School district gets $44,601 energy rebate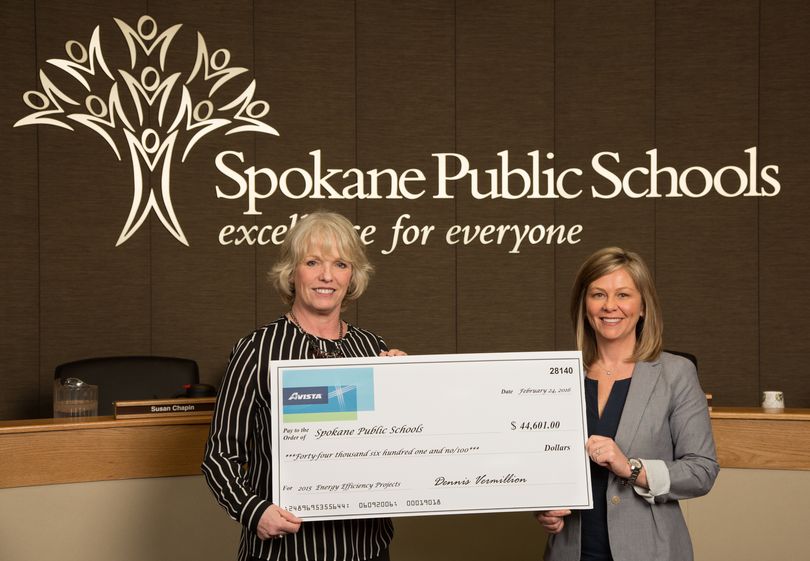 Spokane Public Schools received a $44,601 rebate from Avista this week.
The rebate was presented at Wednesday's board meeting and comes from energy efficiency improvements made across the district in 2015.
"Reducing energy use is a great example to set for our future generations," said Mark Anderson, Spokane Public Schools associate superintendent in a news release.
Remodeling Hutton and Mullan Elementary Schools helped the district improve energy efficiency, according to the release.
Additionally, board President Deana Brower praised Avista for being responsive and helpful during the windstorm, which damaged numerous district buildings and closed schools for more than a week.
---
---