Fri., Oct. 21, 2016
Pediatricians say it's OK for kids under 2 to watch screens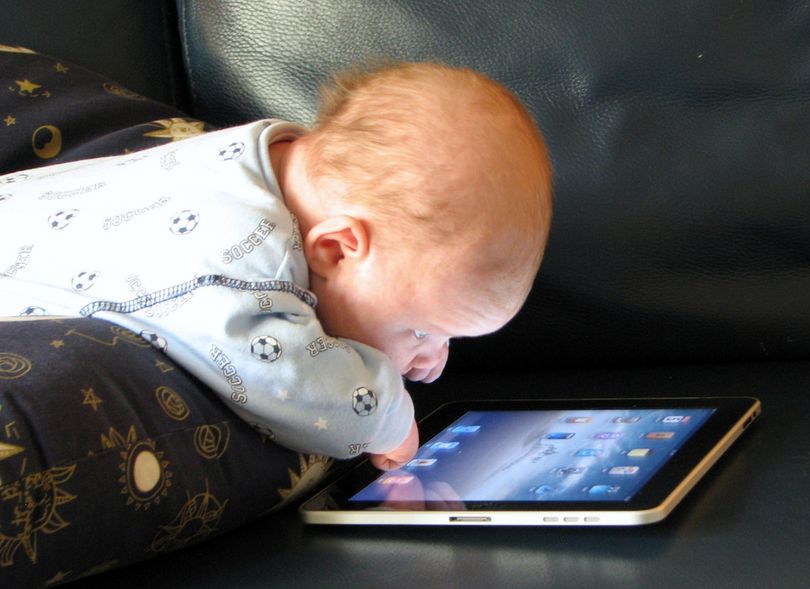 Pivoting away from years of recommendations, the American Academy of Pediatricians changed guidelines about how much screen time children should have, Friday.
The AAP guidelines no longer say no screens under the age of two; although they recommend children under the age of 18 months aren't around screens unless it's for apps like Skype or FaceTime.
For years the association has had a firm "no screens under two" recommendation, despite mounting evidence that screen time isn't harmful for children. The new guidelines encourage parents to co-view media with their children and "have ongoing communication with children about online citizenship and safety."
The AAP has created an online tool to help parents create a personalized Family Media Use Plan.
Broadly the new guidelines encourage parents to create personalized media consumption plans for their children and recognizes some of the benefits, and dangers, associated with children using technology.
The original "no screens under two" guidelines was developed in the 1990s and dealt solely with television. With changing technologies, the new guidelines cover smartphones, tablets, etc.
From Friday's AAP release:
Children today are growing up in an era of highly personalized media use experiences, so parents must develop personalized media use plans for their children that attend to each child's age, health, temperament, and developmental stage.
---
---